We review a ton of gear here at AllOutdoor, and as a last-minute "thank you" to our faithful readers we've put together this list of what is essentially our "Greatest Hits of 2014." The list below represents some of our favorite review items, with an emphasis on out-of-the-box suggestions that you might not have thought of on your own.
There's a little bit of everything in this list, from guns to survival gear to clothing, and even a fountain pen. We hope you enjoy reading it as much as we enjoyed reviewing all this great gear.
Guns and Shooting Accessories
If you really want to make someone's Christmas, buy them a gun. Or buy yourself a gun. Here are a few guns that we really liked in 2014 and can recommend without hesitation.
Springfield XM Mod.2 Subcompact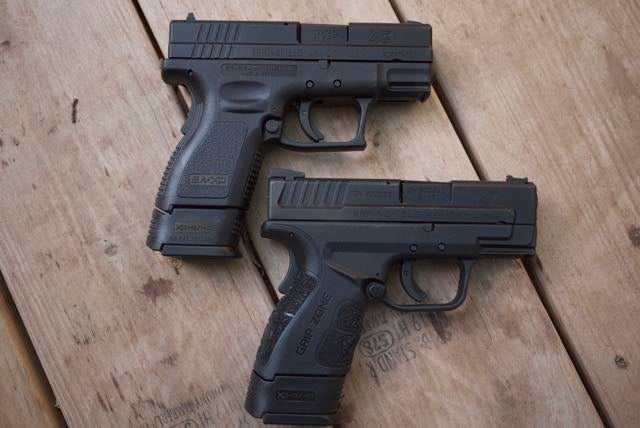 Just released in November, Springfield's new Mod.2 subcompact has become our new favorite carry gun. Reviewer Jon Stokes ended up buying the Mod.2 rather than be forced to part with it. The gun starts at $565 street.
H&K VP9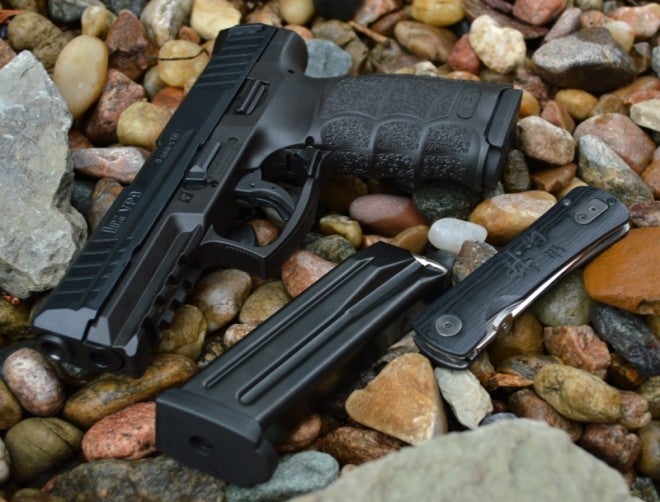 If you're looking for something larger than a subcompact, H&K's new sub-$600 VP9 is a smash hit. Legions of reviewers have gushed over it, and our own Major Pandemic can be counted among them. This may be the new 9mm striker-fired polymer pistol king.
Ruger Red Label Shotgun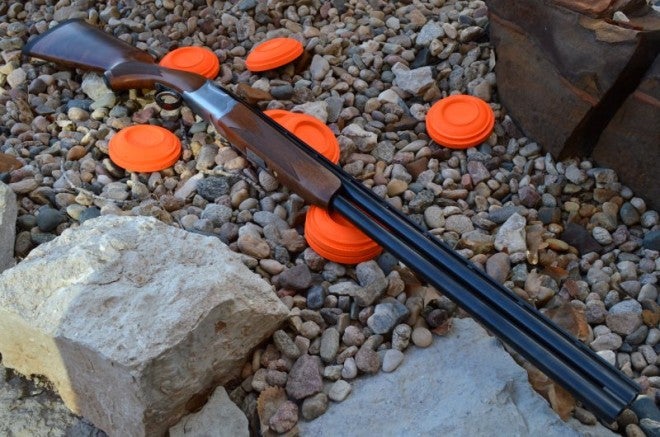 Ruger has recently brought back the Red Label Shotgun, and it retains all the fit, finish, and overall quality of the original. If there's a trap and skeet shooter or upland bird hunter on your Christmas shopping list, you can't go wrong with this gun, which lists for $1,400 but goes for around $1,200 street.
Beretta CX Storm 9mm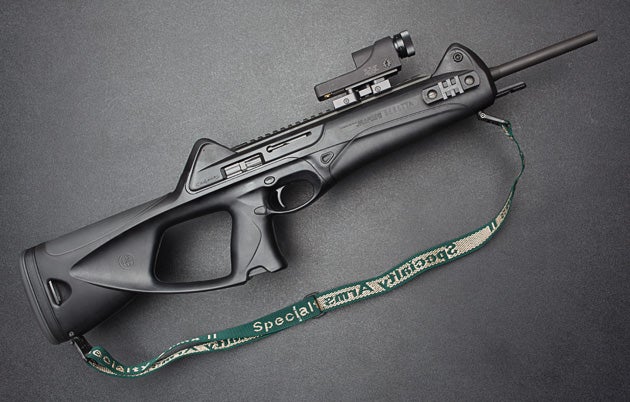 If pistol caliber carbines are your thing, check out the Beretta CX Storm. This 9mm rifle, which goes for about $790 street, pairs perfectly with one of the 9mm pistols listed here for an inexpensive, reliable SHTF combo that will require you to stockpile only one caliber.
SureStrike Laser Training Ammo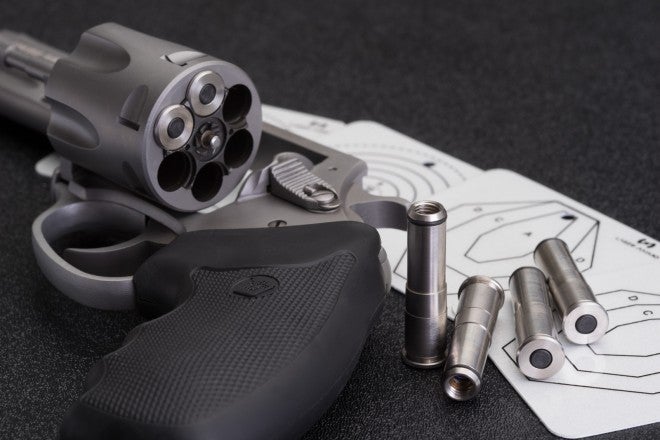 Most revolvers have excellent inherent accuracy, but the cost of ammunition and, more importantly, the wear on the shooter's hand from firing lightweight carry guns extensively usually precludes extensive live fire practice. Dry firing is a partial solution, but it doesn't provide the feedback on accuracy. That's where laser-based training tools come in.
Sure Strike's laser ammunition package contains six 38/357 cartridges, sufficient for most revolver models and also useable in .357Mag auto pistols like Coonan and lever action carbines. Each "cartridge" contains a laser and its button battery. Activation is by firing pin strike on a switch, so the batteries don't run down while the simulator is "waiting" for the audio signature of a dropped firing pin.
LaserAmmo's PET Target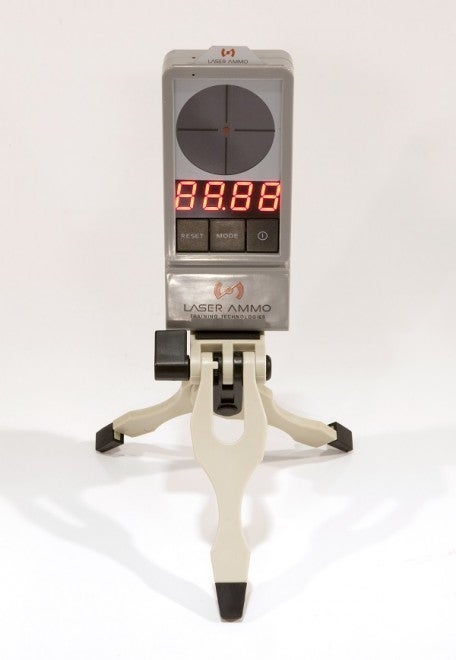 The Laser Ammo LaserPET Electronic Target is a laser sensitive target designed to improve your dry-fire training sessions by adding feedback when practicing with your laser equipped firearms.
The $120 LaserPET works with firearms equipped with products such as Laser Ammo's SureStrike Ultimate LE Edition Laser or their .38 Special/.357 Magnum Laser Cartridges, recommended above. Those laser cartridges inserted into your pistol or revolver and produced a visible red laser pulse when activated by the firing pin.



SHOP NOW
Burris AR Tripler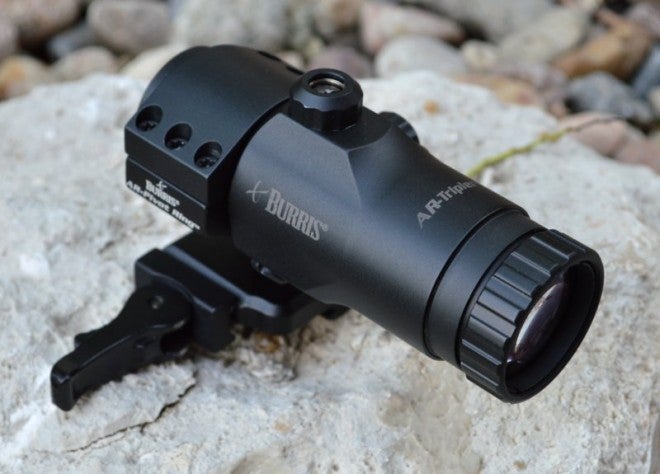 Putting a tripler behind your red dot for a little extra magnification is the hot thing right now, as it can quickly turn a CQB rifle into a competent medium-range weapon with a single hand motion. But if you've already dropped a bunch of money on a gun and a top-end red dot or holo sight, you may not want to break the bank buying a tripler. That's where
Burris's $250 AR Tripler
comes in and can make a great gift idea.
CAT Scanned Firearm Print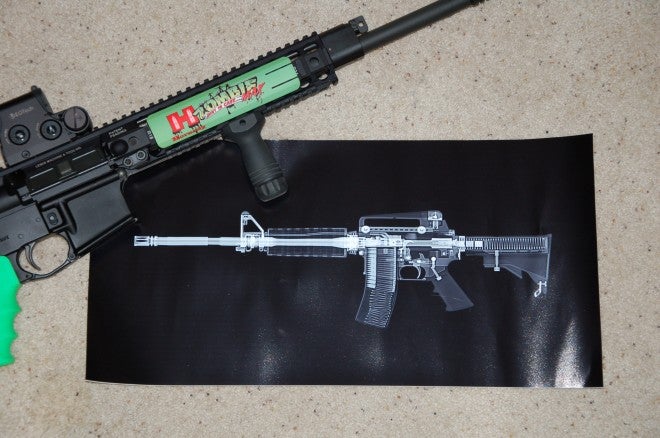 Looking for a really special Christmas present this year for a firearms enthusiast? This is the ticket then. A local physician (radiologist by profession) is not only an active Class III firearms shooter and gun collector, but has also developed a unique hobby and sideline.
Dr. Houston Hardin does CAT scanning images of guns and sells the scans on his website. The prints go for anywhere from $140 to $240, depending on the framing option. You can also get the scans on T-shirts and other media.