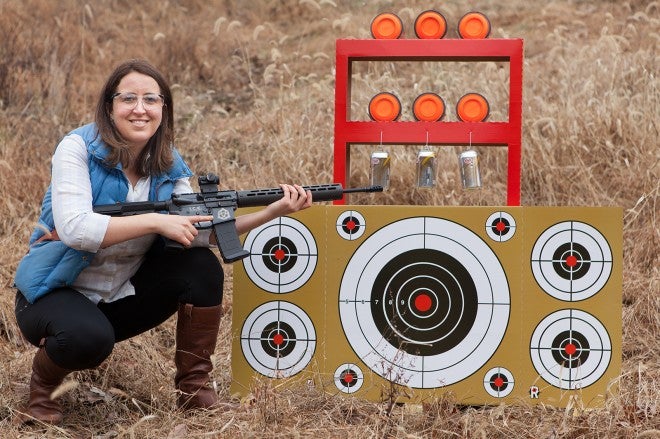 Ready Range is the brainchild of Neely Burks. From the outside, it looks like a flattened box. It unfolds in seconds to become a three-dimensional set of multiple bullseyes with added supports for clays, pop cans, and others reactive targets.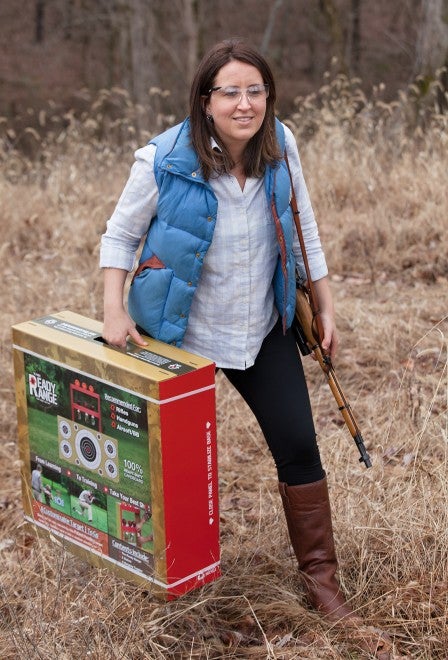 The part forming the shelves fits inside the main package. Once assembled and attached to the ground front and back with provided stakes, the entire construction is fairly windproof and can withstand light rain. The stakes won't work on rocky ground, but in that case small stones can be used to weigh them down.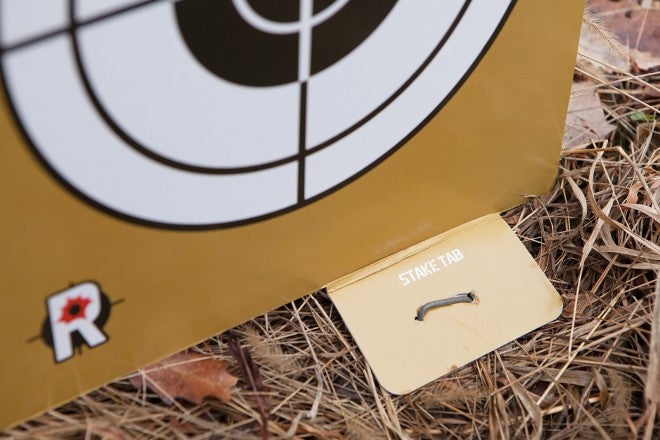 Additional instructions are printed right on the target itself. Over-ripe fruit, empty or full pop cans, clays, and other shootable items can be added to make shooting more fun. While intended primarily for .22s, this construction stood up fine to the more vigorous impacts of .223 today.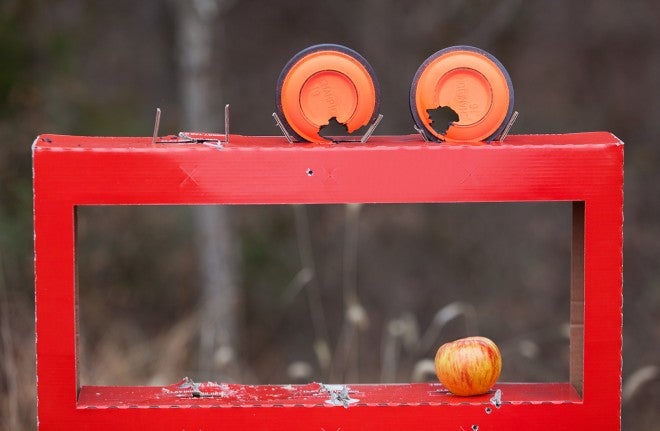 The simplicity of the construction is such that it can be erected in under a minute. After the shooting, it can be re-folded and carried off for re-use.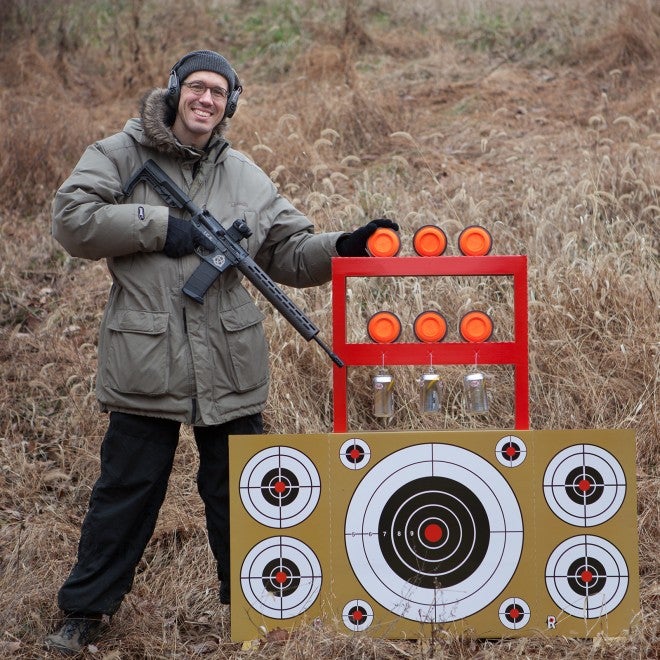 The substantial size of the center target makes it helpful for zeroing rifles.