SHOT Show Preview – A Sneak Peek at New Products From Alessi Gun Holsters
Rob Reed 01.17.15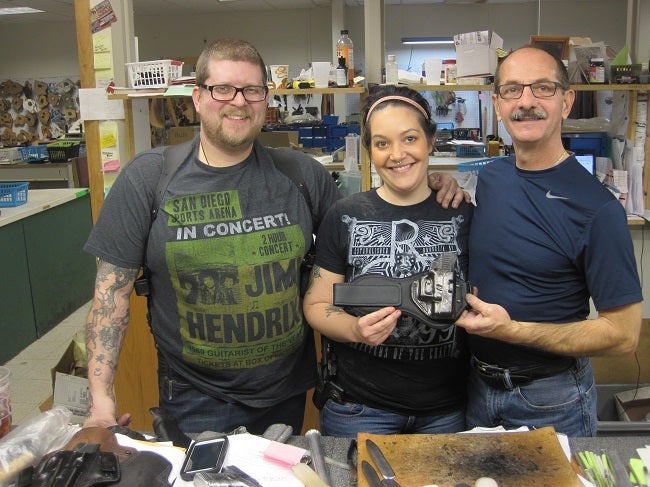 Alessi Gun Holsters of Cheektowaga, New York, has been making high qualilty custom holsters for both open carry and concealed carry since it was founded by Lou Alessi in 1974. Although Lou has passed on, current company president Tom Kulwicki continues the tradition by producing both their classic designs and new products.

I've previously reviewed the company's Talon holster and l'm working on reviews of some of their other designs.
In this video, Keith Roosa, Shop Manager, gives a preview of some of the new products the company is announcing at the 2015 SHOT Show in Las Vegas..