Two New Dan Wesson Pistols at the 2015 SHOT Show
Rob Reed 01.30.15

Long time 1911 manufacturer Dan Wesson introduced two new models at the 2015 SHOT Show.
The Dan Wesson Silverback is a full-size 1911 made from stainless steel with a polished slide and black nitrate finished frame. The features a 5″ match barrel, full thickness G-10 grips, and adjustable Tritium sights. The single sided thumb safety is enlarged and the extended Beavertail grip safety has a memory bump for easy deactivation. The gun is available in .45 ACP or 10mm. Both versions weigh in at 2.38 pounds with an overall length of 8 3/4 inches. The MSRP for the .45 ACP Silverback is $1,883 while the MSRP for the 10mm Silverback is $2,064.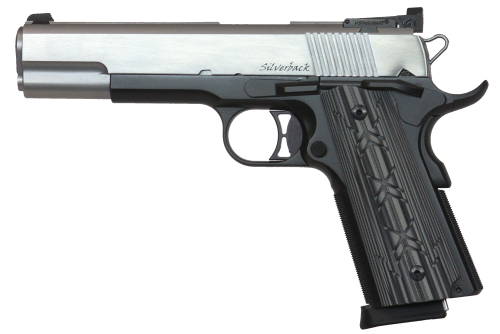 The Dan Wesson Valkyrie is designed for concealed carry with a Commander length slide atop an aluminum Officer's length frame. The match stainless barrel is 4.25″. The grips are slim line G-10 grips. The pistol sports a set of Tritium night sights, Commander style round hammer, and extended Beavertail grip safety with memory bump. The single stack magazine holds seven rounds of .45 ACP ammunition. The MSPR is $2,012.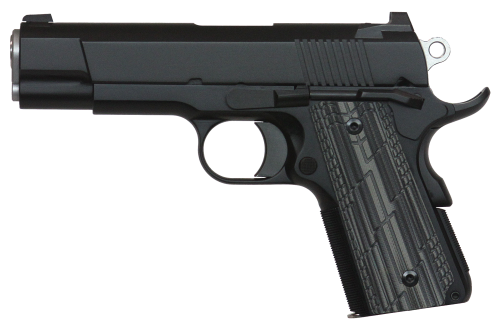 For more details on these pistols, watch the video from the 2015 SHOT Show.