Intrepid Bag Company's Wayfarer: The Next Greatest EDC Bag?
Jon Stokes 02.26.15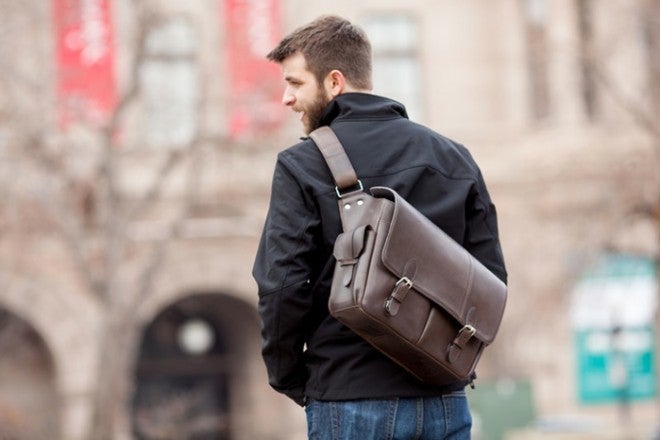 Intrepid doesn't advertise with us, so I have no incentive other than the fact that I'm a big fan of their Journeyman Messenger to tell you what I'm about to tell you: go here now and back their new Kickstarter.
I reviewed the Journeyman Messenger bag a while back, and it's one of the few things that I've reviewed and subsequently picked up that has worked its way into my daily life. I still get lots of complements on it, and it looks great despite the constant use. I have only two complaints.
The first issue is that Journeyman is small. This is actually not really a complaint since the size is the main reason I like it, but it does prevent me from using it on longer trips. For instance, when I went to SHOT, I took the TAD FAST Pack EDC, a great pack that served me well for the trip and that I owe you guys a followup review of (coming soon).
The second complaint, and this is more legit, is that the buckles on the front are slow. It would be faster with snaps or some other fastening mechanism. It just takes longer than you want to buckle and unbuckle both of them.
The Wayfarer bag in the Kickstarter addresses both of these complaints. It's significantly larger, and it has a faster method of opening and closing the bag. It also comes with a number of other nice features, like an integrated camera strap and other touches.
Also included in the Kickstarter are a slim wallet, a tech roll, and a backpack that converts into a purse. All of that stuff looks nice, but I'm really all about the larger messenger bag. If the Wayfarer has the same build quality as its smaller brother, it's going to be a fantastic product.
Anyway, if this at all interests you, then head over to their Kickstarter page and check it out.