Gobble Map: Powderhook + NWTF = New Turkey Hunting Appp
Chris Cheng 03.19.15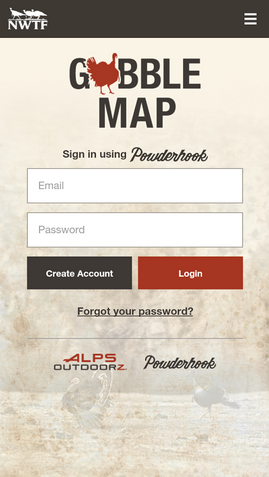 The folks from Powderhook have announced a sign-up list to get in on their new iOS/Android application used to locate turkeys in your area. Powderhook is describing it as "the first turkey activity tracking app" in a partnership with the National Wild Turkey Foundation and Alps Outdoorz.
Gobble Map provides a map that is populated by hunters' app-submitted reports when they spot or hear turkey in the field. Users can report:
Size of group spotted
Gobbling activity
Location
Time of day
The more reports submitted in one location, the more red the map will turn. The app is free to download for both iOS and Android users on March 23rd, but AO readers can sign-up to get early access AND enter for a chance to win a 4-Day Osceola Turkey Hunt in Florida.
Early Sign up link: http://bit.ly/gobblemap