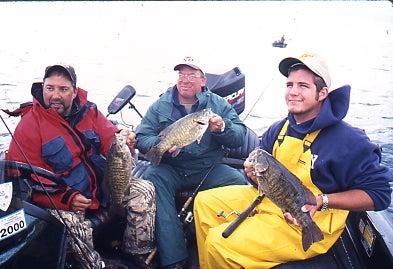 Almost everyone saw the movie "The Bucket List." And for many sportsmen, deep in their heart of hearts, there is an outdoor list of things we want to do before we die.
For those anglers who want to chase "The Dream," here's where to make it happen.
Smallmouth bass over 4 pounds
Plenty of great spots in eastern Canada and in the Columbia River drainage region of the far West offer big smallmouths. But eastern Lake Erie within the shadows of Buffalo is one of the best bets for buster bronzebacks. Fish pushing 6 pounds are regularly caught, especially in spring. Top guide Ernie Calandrelli (phone 716-609-3064) is the man to call for heavyweight smallies.
Largemouth bass over 8 pounds
This can be accomplished in many places, but Florida, Texas, and California offer the best odds for success. Lake Fork Reservoir, not far from Dallas, is renown for giant largemouths, lots of them, including a number of state record fish pushing 20 pounds, and countless others over 15 pounds. A wealth of guides can be found, including good ones like Mike Moody (903-474-1244) and Craig Cain (972-977-5865)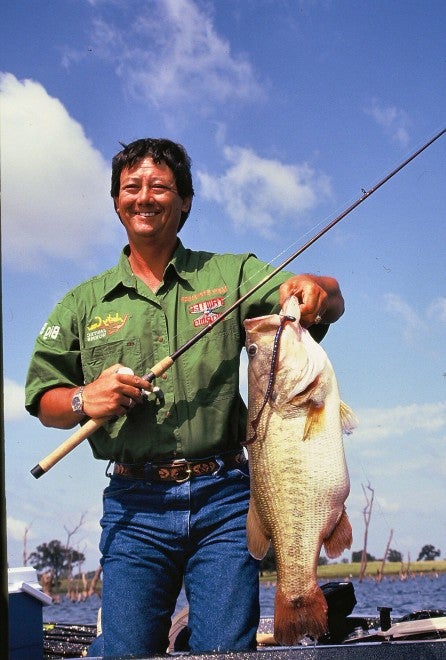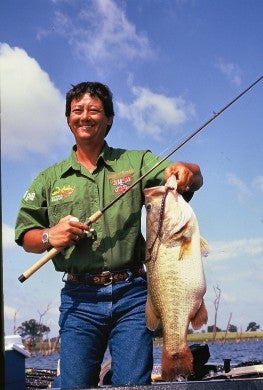 Walleye over 8 pounds
Few places give up more giant walleyes pushing double digit weights as Lake Erie, especially the western basin. The Bass Islands area near Port Clinton and Sandusky are choice. One of the best guides in the region for oversize 'eyes is Jerry Abele, of Head Hunter Fishing Adventures, in Marblehead, Ohio (419-732-2670).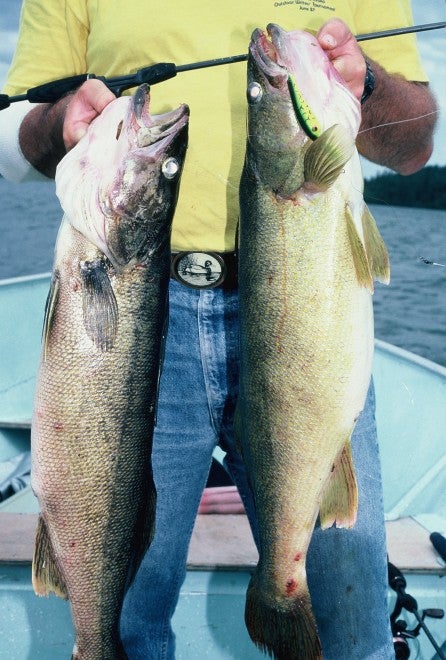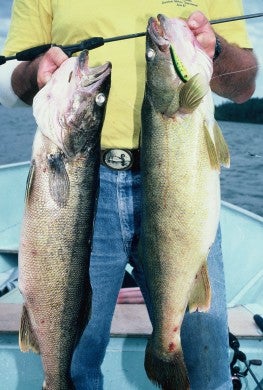 100-pound tarpon
The Florida Keys, and along the east coast of Florida, regularly have plenty of big tarpon. Costa Rica and some other foreign spots are great, too. But for huge schools of mega fish, Boca Grande Pass at the mouth of Charlotte Harbor is the best in the world during May and June. Contact Capt. Joel Brandenburg (Ana Banana Fishing Company; anabananafishing.com; 813-267-4401) to hook one.
A sailfish
There's no need for exotic travel to catch a high-leaping Atlantic sailfish. Southeast Florida is the hot spot from December through March. Choice spots to fish from are Fort Pierce, Stuart, Palm Beach, and Miami.
One of the most successful sailfish charter boat captains along the Florida coast is Jimbo Thomas (www.thomasflyerfishing.com; 305-374-4133).
15-pound lake trout
Canada has some special remote spots for oversize lakers, but you can consistently catch big ones in the Niagara River between Niagara Falls and Lake Ontario. Late fall is prime, and multiple hook ups on big fish are common. One of the top lake guides in the region is Frank Campbell (phone 716-284-8546; www.niagaracharter.com).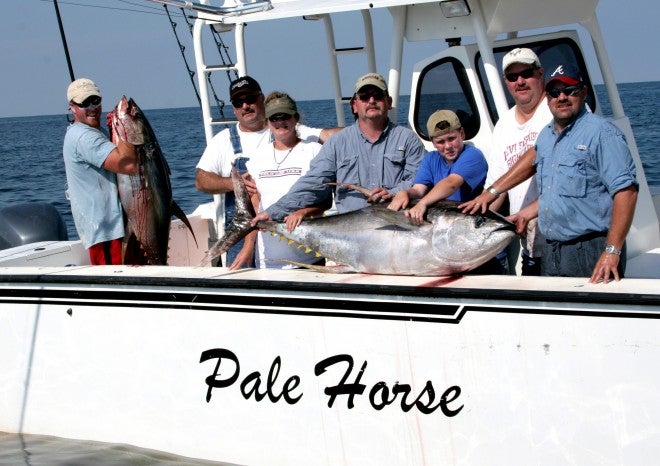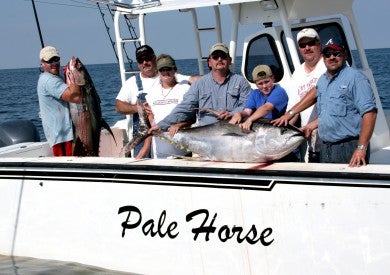 100-pound tuna
No fish on the planet is tougher than a tuna. Even little "footballs" will test your stamina, and fish over 100 pounds are like freight trains. Heavyweight tuna are caught in lots of places, but Venice, Louisiana is one of the top spots. Contact Paradise Outfitters in Venice (www.paradise-outfitters.com).
20-pound catfish
Big rivers yield big catfish, and the Mississippi River is among the top spots on the continent for a whisker heavyweight. The central part of the river is considered among the best, and James "Big Cat" Patterson (901-383-8674, www.bigcatfishing.com) has been guiding on the Tennessee portion of it for over a decade. He regularly leads anglers to huge cats weighing over 50 pounds.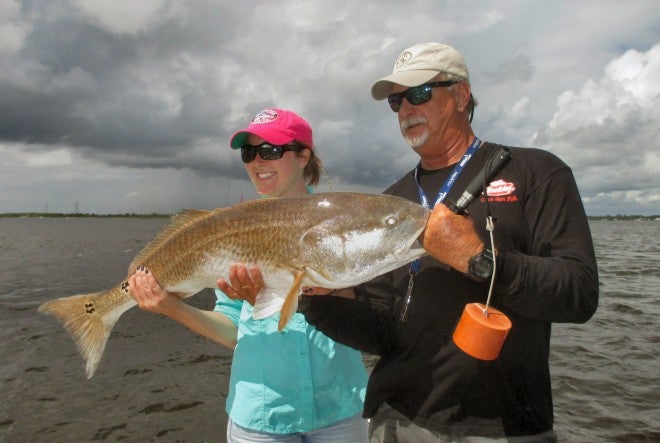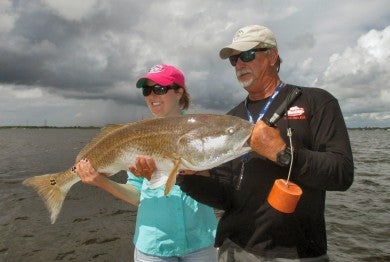 25-pound redfish
Heavyweight redfish are caught along the coasts from North Carolina to Texas, but the late summer run in the lower St. Johns River in northeast Florida is hard to beat for giants. Captain Kirk Waltz (904-626-1128; www.enterprisefishingcharters.com) is the man for huge reds, and annually catches hundreds for his clients. It's deep, natural bait fishing, almost all catch-and-release.
Bonefish over 8 pounds
There are better places to catch lots of nice bonefish, like the Bahamas and Mexico, but for giant fish, the Florida Keys has no competition. The Middle Keys are choice, with Islamorada and Marathon bonefish central. Many top guides are available, with Capt. Lenny Moffo (lennymoffo.com; 305-395-1537) is a good choice.