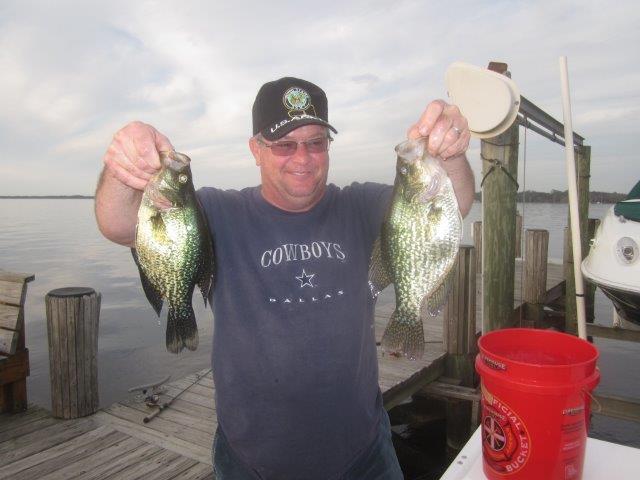 Few fish are more selective in their feeding than crappies. The wrong color, the wrong presentation, line too heavy, or too much hardware is a sure turn-off to healthy slabs.
Another vital aspect to consistently catching crappies is to use lures and baits the size of natural forage the fish are accustomed to feeding on. Throw a 3-inch jig to a school of crappie feeding on 2-inch baits, and it's a pretty good bet you'll not hook up.
Imitating the size and silhouette of natural forage is so important to catching mature crappies; many anglers believe it's even more crucial to success than picking the right lure color.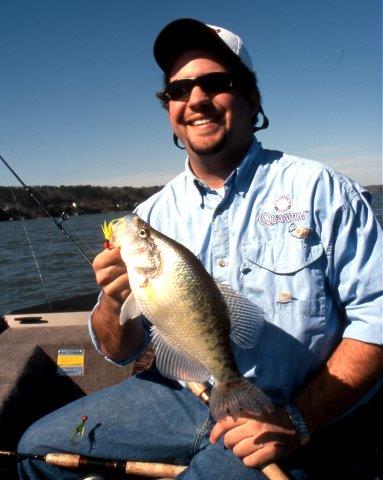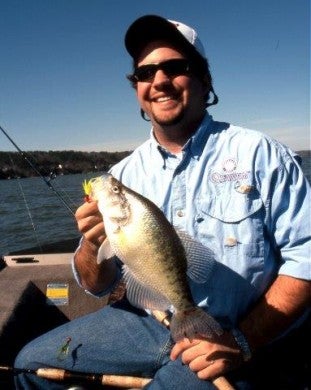 Whenever possible, try to learn the size baits crappies are currently hitting. If you catch a fat fish or two, open them with a knife and check their stomach contents. If they're eating deep-body shad, lures of that style and shape make sense to use. Same is true with other baits, like shiners or fathead minnows.
Often early in the season, bait size is small, with 1-inch minnows very prevalent. As summer progresses, bait grows fast, and lure size should increase with it. By autumn, large minnows are prevalent in many crappie waters, especially big reservoirs and rivers. The most productive lures often mimic baits of similar size.
But these are only guidelines. Check a crappie's stomach contents to learn the right bait size. If that doesn't prove fruitful, you've got to employ different lure sizes and shapes (in various colors) until one works.