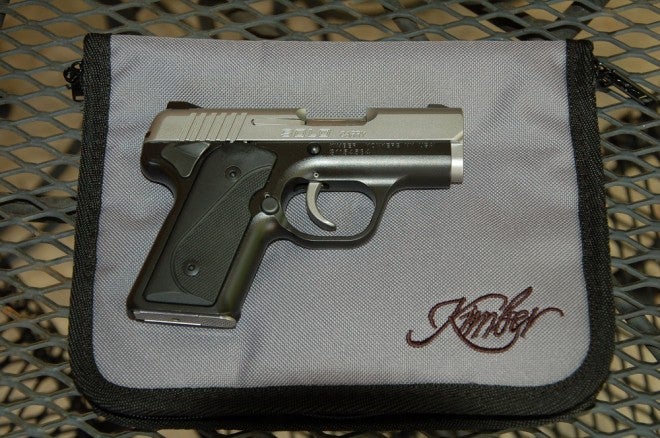 Small compact concealed carry pistols are all the vogue these days. It has also been reported that carry permits for concealed carry weapons (CCW) are on the rise in every state that requires such a permit. The ever-changing socio-economic and political landscapes across the country has citizens worried about their personal and family protection more than ever.
Accordingly the gun manufactures in America and around the world have been hyper busy producing new models of compact pistols for personal close quarter's self-defense and or concealed carry. It is a huge market that is growing exponentially seemingly every day.
Likewise the No.1 manufacturer of 1911 pistols in the world Kimber has been busy, too. One of their most popular offerings is the relatively new Solo model. I say it is very popular.If you try to find one on the shelves of a local dealer, you might have trouble locating one, but the supply line is increasing. I also note there is very little if any price break on them.
The Kimber Solo combines the quality reputation of the Kimber pistols in a small, compact 9mm package. The Solo weighs only 17 ounces and has many 1911-like ergonomic characteristics, except it is hammerless. Both the slide release and the ambidextrous safety latches are very similar to the 1911 set up, so 1911 users will find the Solo very comfortable.
There are six models of the Solo, including several with factory Crimson Trace Lasergrips. The Solo feels very comfortable in the hand and though one would think it would kick up pretty good in 9mm, it is very controllable. The open sights line up naturally. The Solo Carry DC version comes with night sights which I highly recommend.
The Solo being small and compact and chambered for the 9mm is definitely suited to self-defense where most confrontations come at 7-10 feet. With a magazine capacity of 6 rounds, the Solo package is ideal for concealed carry and self-defense.