Siberian Coolers: a New Contender for the Yeti Throne?
billj 06.09.15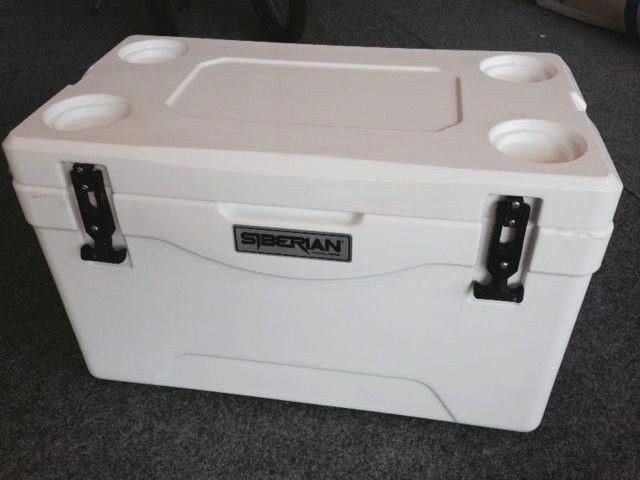 Yeti Coolers have taken the outdoors world by storm, and for good reason: it's a fantastic product. But as great as Yeti is, the coolers are expensive. Enter Siberian Coolers, a brand new company that's producing a Yeti clone, but the pitch is that it's cheaper. From the press release:
Siberian Coolers is announces the official launch of their company and its high performance product line of coolers. Founded with the goal of offering costumers high quality coolers at a reasonable price, Siberian Coolers have been designed to be rugged, user-friendly, and extremely versatile in all outdoor settings.

"We felt the market needed a high performance, affordably priced cooler for everyone from the weekend tailgater to the serious outdoor enthusiast," stated David Cronk, National Sales and Marketing Director for Siberian. "Our line of various size coolers, with multi day ice retention and bullet proof roto-molded construction, will accommodate and enhance any outdoor experience."

The Siberian product line consists of several different models depending on the desired purpose of the user. Whether you are looking to keep the day's lunch cold or are preserving the meat of a trophy big game animal, Siberian has the cooler for you. The combination of quality and affordability sets Siberian apart from all competitors.
Right now the company's website doesn't even have a store, yet. But they do have some coolers for sale on ebay, and their 65-quart cooler is $100 cheaper than the comparable Yeti model.
It's great to see this space heating up, so maybe it'll drive prices down all around. Maybe a Siberian would look good right next to my Big Green Egg knock-off…


SHOP NOW