Range Report: Shooting the Savage A17 17 HMR Semi-Auto
Russ Chastain 06.23.15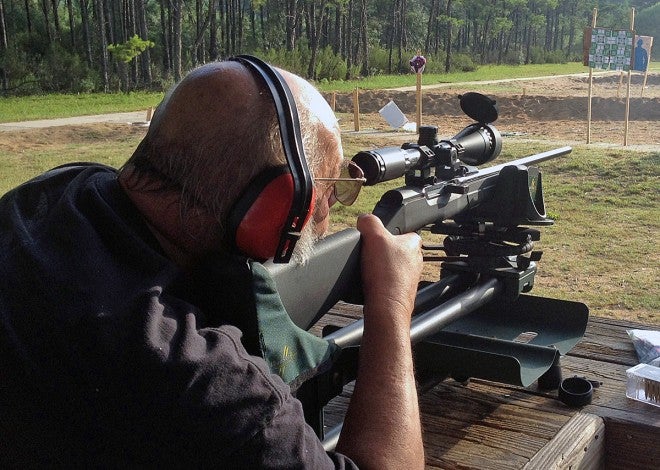 This morning, I hit the range with a friend to shoot a couple of his new rifles. One was the brand-new Savage A17, which I wrote about during this year's SHOT Show. To sum it up, the A17, developed jointly by Savage Arms with CCI ammunition, was touted as the first-ever commercially viable semi-automatic rifle chambered for the diminutive 17 HMR cartridge. My good friend Art has been waiting for a semi-auto 17 almost since the 17 HMR was invented, so he got one. This was its first trip to the range.
I mentioned in the original article that MSRP was $465, with an expected street price around $400. That's held true, as this rifle cost him $399 at Bass Pro.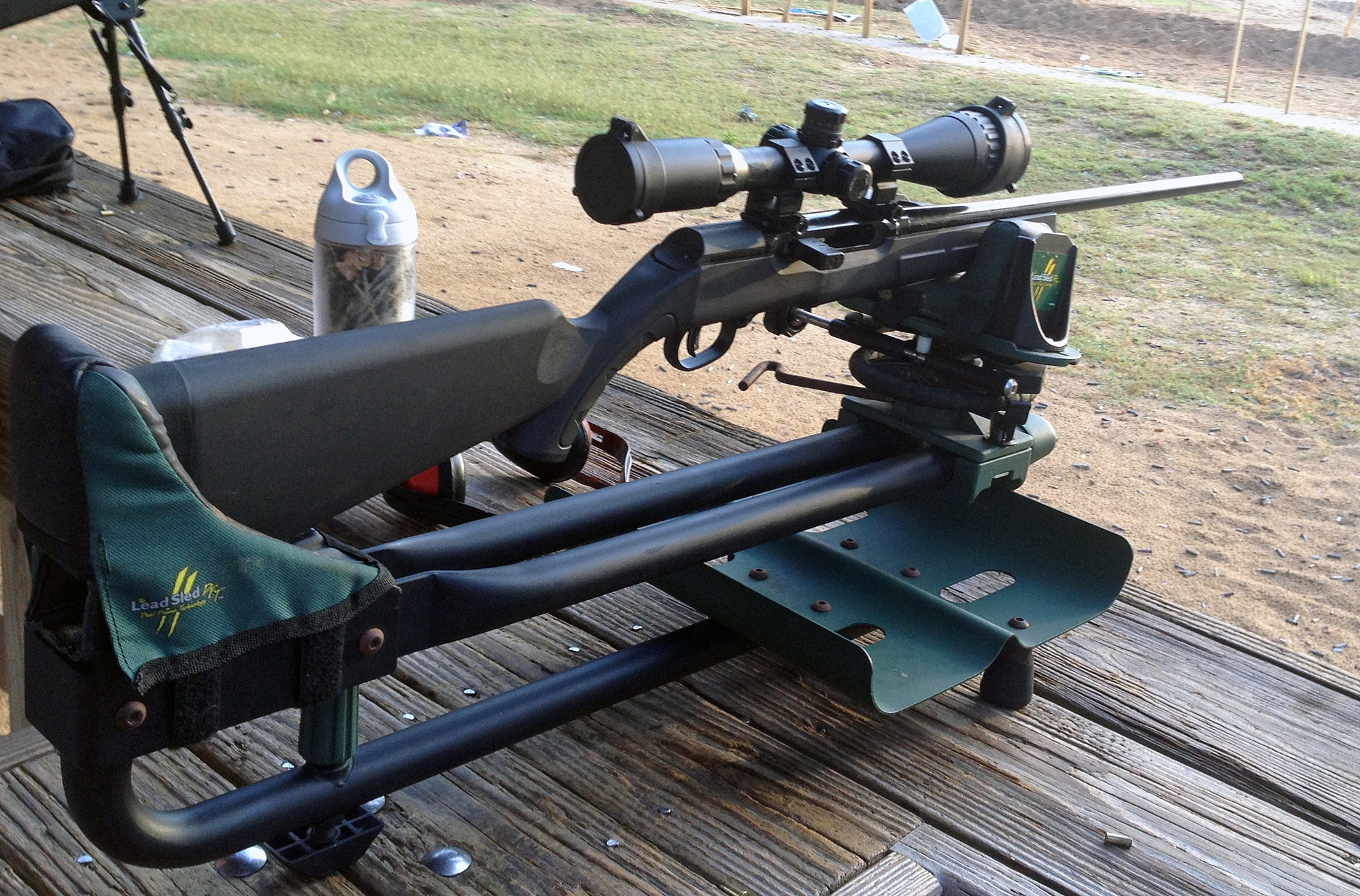 His rifle looks just about like the one I fondled at the 2015 SHOT Show, although the stock seam I noted in the original A17 post is less pronounced on this one. Art mounted a Centerpoint 4x-16x 40mm AO scope on it, and it looks right at home on this rifle. The large objective is a bit oversized for some users, but this rifle will soon be heading west to the high plains, where it will need to reach out and touch some prairie dogs. This setup ought to get that done.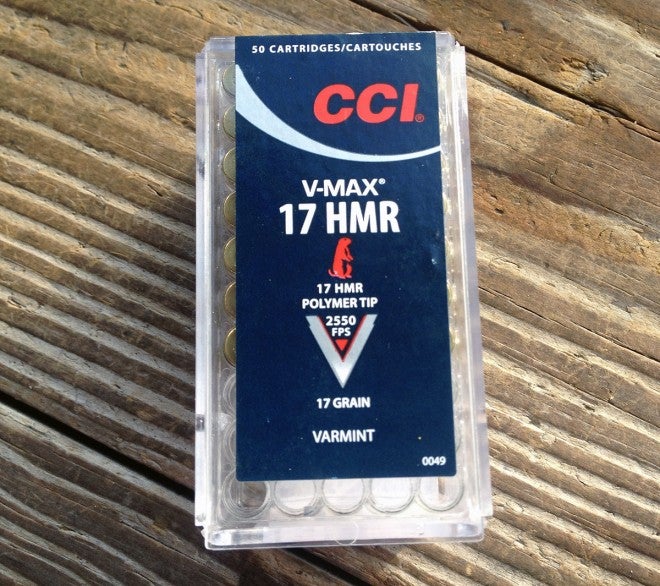 We began with a few rounds of CCI V-Max 2550 FPS ammo, which worked well and shot accurately.
We did find the A17's rotary magazine a bit awkward to load. That may improve as it gets used. Installing the mag into the rifle isn't a slap-it-in process either. I found I needed to insert it carefully and firmly press upward with a wiggle or two until I noted a click of the latch at the magazine's front end.
The magazine never failed to feed, and the rifle smoothly loaded, extracted, and ejected each round.
This was odd: More than once, I detected an internal clunk in the action. Odder yet, it didn't happen consistently. The first time I noticed it was after I'd fired the first few rounds; a few seconds after one of the shots I felt/heard a spring-loaded clunk. The next time I noticed it was not after firing–I believe it was after I chambered a new round from a fresh magazine.
Perhaps a thorough cleaning will do away with such things, but whatever was clunking around in there, it didn't cause us any problems that we could detect. The rifle went bang every time we asked it to and fed the ammo reliably.
Speaking of ammo, we began with the 17 HMR ammo shown above, and it cycled the rifle fine. We later switched to CCI's special A17 ammo, and it also did well. But we had a bit of a bummer.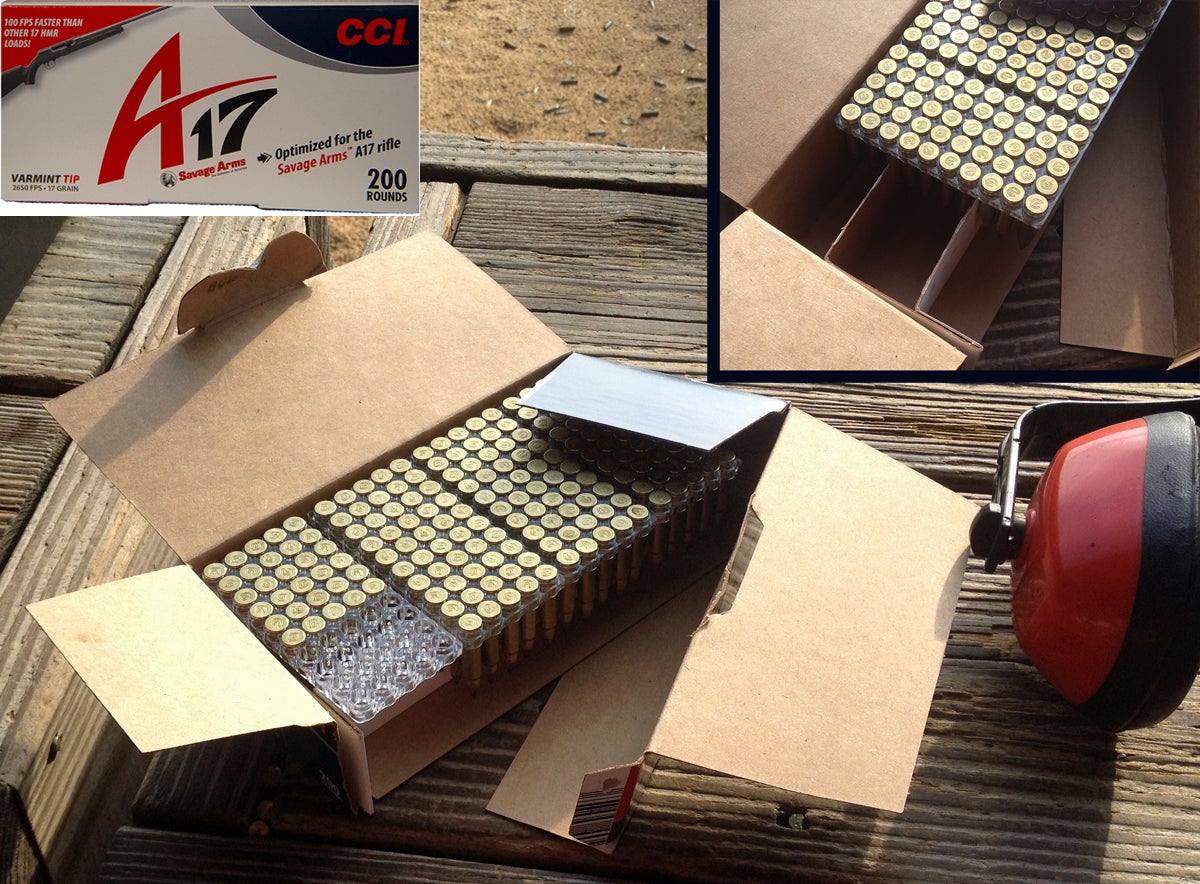 When Art opened the box of ammo, he found that a corner of the box hadn't been properly glued at the factory. That's also how we discovered the cheapening of CCI's ammo packaging.
What we have is a cheap paper box with four of the familiar plastic cartridge holder inserts that CCI has been using for decades in their slide-top plastic boxes (such as the blue-labeled one above). In the A17 box, these inserts are just lying on a couple vertical pieces of cardboard, with the weight of the ammo holding them down via gravity.
Take a look at the top right. That's what's under each tray. Kind of pathetic, especially when you consider the cost of this stuff. I mean, this box of groceries retails for $60-$65, plus tax and/or shipping.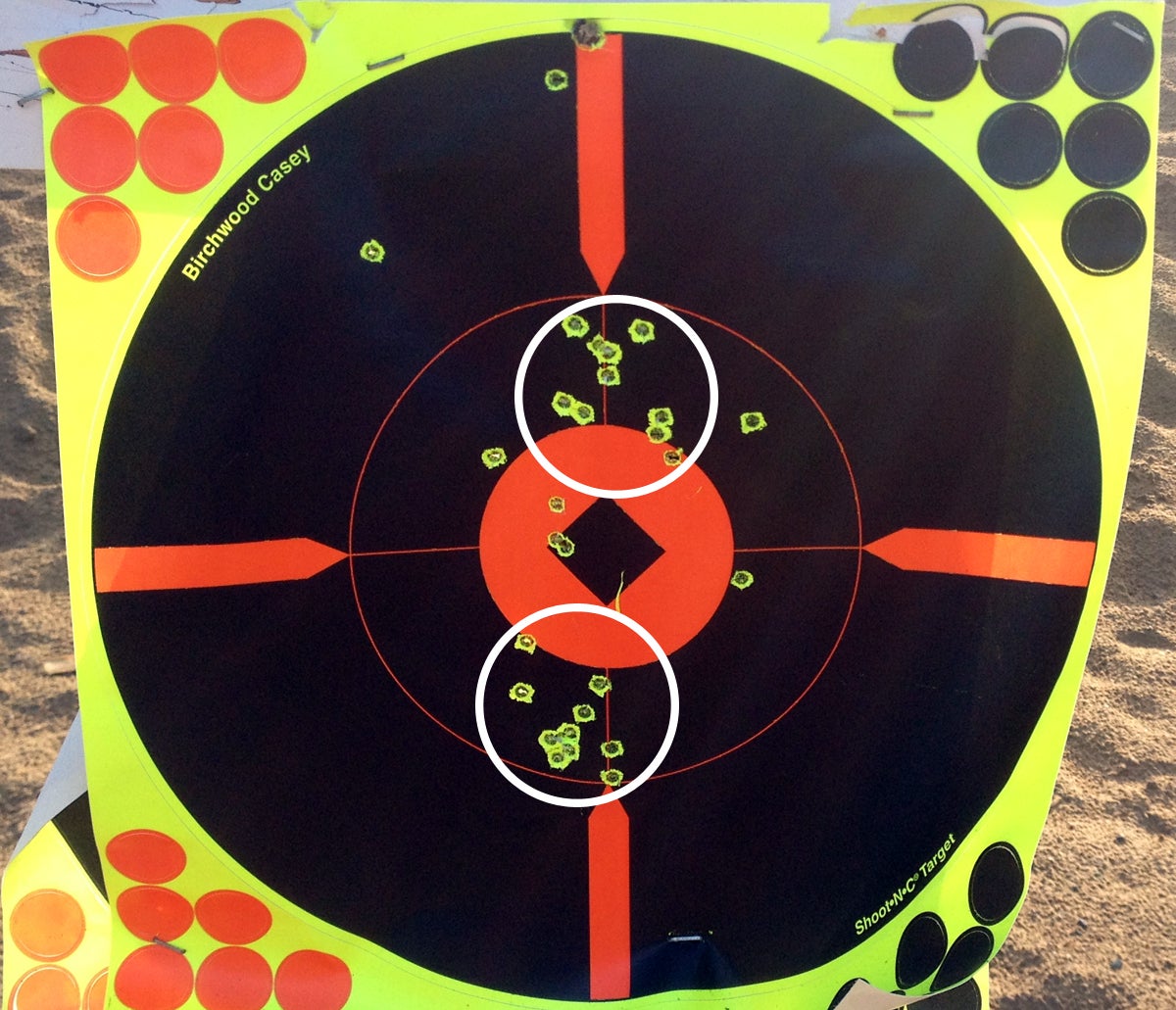 We didn't have a ton of time, but after zeroing the rifle we each emptied a 10-round mag of the A17 ammo at 100 yards, using different points of aim to keep our groups separate. Our groups are circled in white. Neither of us tried to drive tacks and were able to fire these two-inch groups quickly and easily. By taking more time and effort, I'm sure we could have easily kept these groups to an inch or less.
So what do I think of the Savage A17? Well, it has a bit of a cheap plastic feel to it (especially the magazine), but the trigger is nice, accuracy is fine, and reliability was perfect. Hard to argue with that!
I think my buddy Art said it best. "No matter its shortcomings, Savage still did what Ruger and the other guys couldn't do. And that's impressive."