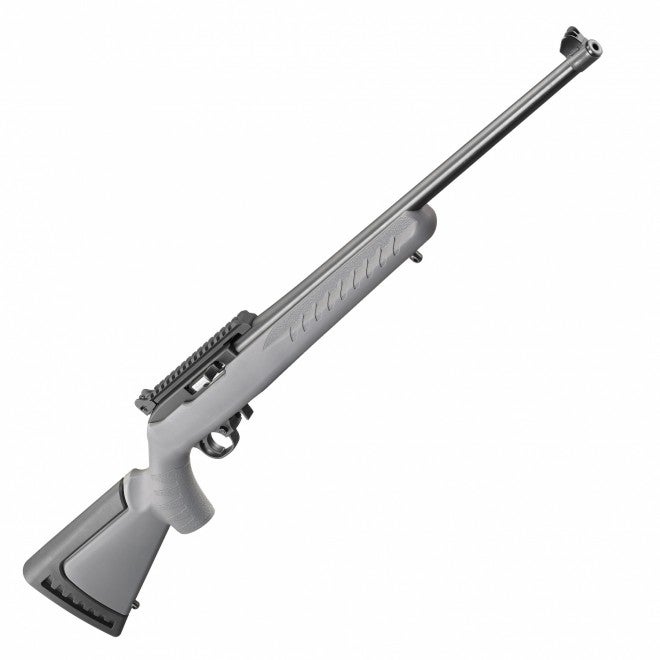 I'm a bit late on this, but last week Ruger announced yet another edition of the world's most popular rimfire rifle, the venerable and excellent 10/22. Our sister site TFB has the goods on the new Collector's Series 10/22, but here's the highlight from the press release:
Accompanied by unique collector memorabilia, this Second Edition of the 10/22 Collector's Series is a great way to start a 10/22 collection, add to an existing collection, or simply enjoy the experience of shooting an all-new model of the 10/22. This collectible rifle features an exclusive Collector's Series bolt marking and a Collector's Series box with a Ruger decal. Also included are a Collector's Series pin, a reprint of the "Father's Advice" ad and a limited-edition Ruger Collector's Series street sign. As an added bonus, this model includes a $25.00 gift certificate to be used at ShopRuger.com for Ruger sportswear and accessories.
The sad thing about owning such a collector's piece is that you could never shoot it. That's not because it's too nice to shoot, but because it's too hard to find any 22lr in stock! (Although the new TFB Ammo Feed does help with that problem.)
As cool as this rifle is, I'm going to have to pass because I don't even own a 10/22 Takedown yet, and those are practically mandatory for AllOutdoor staff. I wonder if I could get Great Lakes Tactical to make an integrally suppressed 10/22 Takedown barrel. Or maybe Gemtech could do it. I'd be the envy of the range with a rig like that. Hmmm….