GoPro's New HERO4 Session: Smaller, Lighter, Easier
Russ Chastain 07.08.15

By now, even the most hermetic of us probably recognize the GoPro name. They make small, durable, high-quality video cameras useful for recording things as they happen–very often, in the great outdoors.
Well, they've just announced a new model touted as their smallest, lightest, most convenient GoPro to date.
It's called the HERO4 Session, and they say it's "50% smaller and 40% lighter than" their HERO4 Black and Silver cameras. HERO4 Session is waterproof, so you don't have to fit it into a protective case, and it is operated with just one button.
MSRP will be $399.99 and it should be available from GoPro dealers in just a few days–July 12, to be exact.
HERO4 Session captures GoPro-quality 1080p60, 720p100 and 1440p30 video along with eight megapixel photos in Single, Burst and Time Lapse modes. It features many of the same innovative features found in GoPro's best-selling HERO4 Black and Silver cameras, including SuperView™, Protune and Auto Low Light recording modes. An expanded set of controls and settings can be accessed when using the GoPro App or Smart Remote.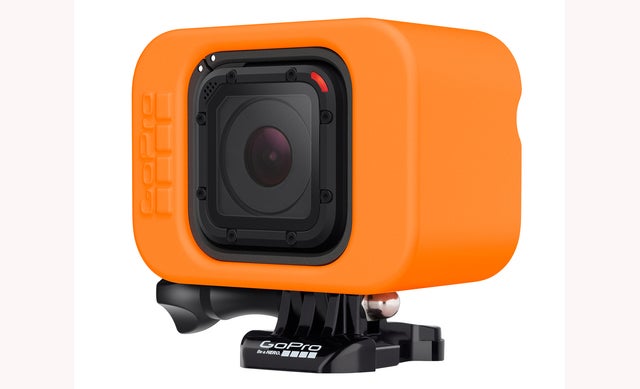 If you don't want to use the remote or an app to control the camera, there's the HERO4 Session's one button:
Operating HERO4 Session is very simple. A short press of the shutter button quickly powers the camera on and video recording begins automatically. A long press of the shutter button powers the camera on and triggers Time Lapse photo capture. Press the shutter button again to save video or photo content and power the camera off. This simple one button design drastically improves the speed and convenience of capturing life moments as they happen.
Already have GoPro mounts? No sweat. The Session will work with them. And GoPro has just announced some new mounts and accessories, to boot.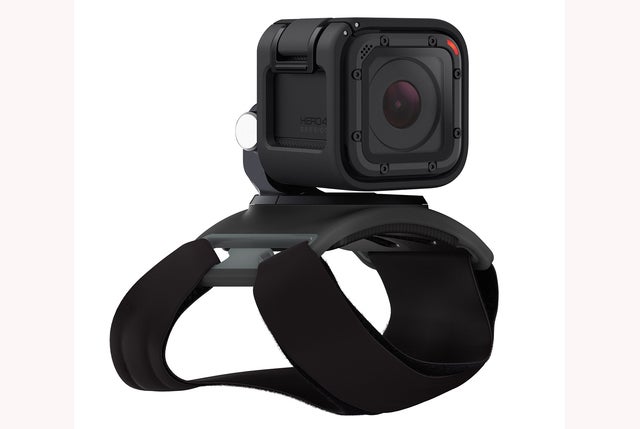 HERO4 Session is Waterproof to 33 feet (10 meters) and has improved audio quality as well.
An innovative dual microphone system dynamically switches sound recording between microphones to reduce wind noise during activities. Audio performance during water-based activities has been dramatically improved thanks to HERO4 Session's waterproof design that eliminates the need for a separate waterhousing, which can often muffle sounds.
Some specs, per GoPro:
1080p60, 720p100, and 1440p30 video
Waterproof to 33' (10m), no separate housing required
One-button control: short press of shutter powers camera on and begins capturing video, long shutter button press powers camera on and begins capturing time-lapse photos
Captures 8MP Single, Burst, and Time Lapse photos
Compatible with GoPro mounts and accessories
Dual Mic system captures enhanced audio during high wind and water-based activities
Built-in WiFi and Bluetooth® enable easy connectivity to GoPro App and Smart Remote
Auto image rotation corrects image orientation during recording
Includes standard and low-profile frame mounts for increased mounting versatility
New Ball Joint Buckle mount is included
MSRP: $399.99
The video below doesn't talk about the new product, but it contains some impressive outdoor action video.
As of July 12, 2015, you should be able to buy it here.
SHOP NOW