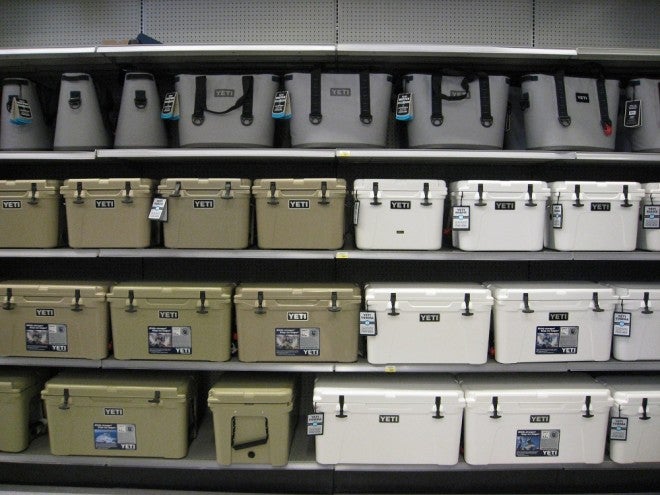 Yeah, I know, even the idea initially sounds ludicrous. So, while we're at it, let's make some more wild assumptions. Let's say first of all that you have a secure secondary bug out location in mind and the means to set up some kind of overhead structure. Maybe you have a lake cabin, a camping trailer in the woods, or a pre-designated site to set up a tent. When a SHTF hits, you at least have somewhere to go.
In practicality or reality, if you had to leave tomorrow, because of a flood coming, a hurricane, a leak at the local nuclear power plant or a chemical factory, what food would you take with you? I have to imagine, that you would begin the process by grabbing every food item you have at the house and tossing it into boxes, storage containers or luggage bags. So, what ideas do you have for the food in the refrigerator and freezer?
It would seem a shame and a dire waste to just walk away from this good stuff, even if it were only to tide you over for a short while. It seems reasonable then to plan to pack and carry some or most of these perishable food goods with you.
If you were to be really lucky, maybe the grid power is still on where your cabin is located, or maybe your camping trailer, pop up, or even your tent has some kind of refrigeration equipment. It that case, your only concern would be the short term transfer of foods that could spoil in a short while without constant cooling.
So, we're talking portable ice coolers here, highly insulated chests that with minimal opening could keep a fair amount of perishable food viable for a while, maybe a good while until it can be judiciously used. It seems reasonable to at least make an attempt to save some of this valuable food.
I assume most preppers would rather enjoy a few hot meals of a hamburger dish, a steak, or some chicken over the grill rather than some water poured into a plastic bag. So, as part of your prepper planning, consider carrying some perishable foods with you to your SHTF escape site for as long as it will last. Look into buying one or several of the very best coolers to maximize the longevity of perishable foods during a SHTF.