In Praise of Kydex Holsters for Concealed Carry
Dr. John Woods 07.14.15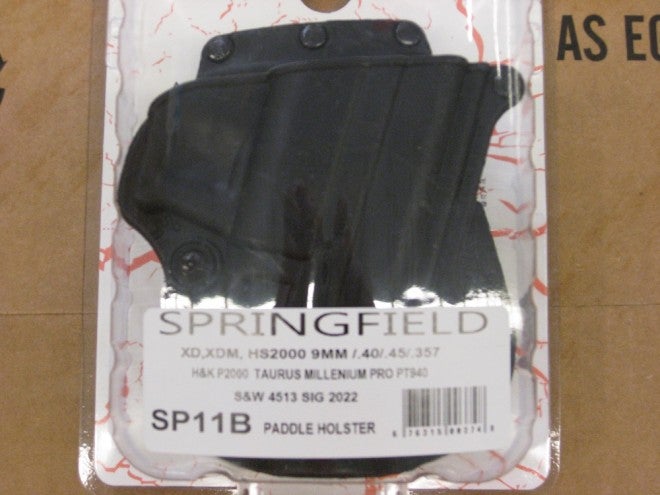 Whoever invented Kydex® material for use in firearm holsters got it right. For those shooters interested in having a concealed weapon carry on their person, the issue always comes up about the best way to holster a CCW handgun. Holsters made of the Kydex material are among the best options available.
Kydex was developed in 1965 as a thermoplastic material originally designed to be molded into aircraft interiors. If you fly much today, just look around the cabin of every airliner and you will see the molded material around the windows and elsewhere. This is Kydex.
Today, Kydex is owned and produced by Kydex, LLC for a multitude of uses, including serving as the base material for many types, sizes, and configurations of handgun holsters and knife sheaths. For these purposes, this plastic material is near ideal.
Kydex thermoplastics are an extremely flexible material for manufacturing purposes to be used for holsters. The plastic sheet materials can be produced in any color, various thicknesses, textures, and can be molded into virtually any shape. This is probably why shooters see so many holster products on the market today made of this material.
The material is so easy to work with that I have seen a vendor at local gun shows making Kydex holsters customized on the spot to fit any handgun a customer might have. He also keeps many dummy pistol models on hand that he can be heat molded with the machine he has right on the vendor table at the show.
He makes holsters in various colors, material thicknesses, and some with customized safety snap on straps and other accessories. He makes IWB and OWB holsters, as well as traditional belt loop holsters to wear on a pants belt or secondary waist belt.
Kydex makes a good material for a concealed weapons carry holster because a pistol fits the holster tightly and securely. The material is rigid but also has flexibility to bend and twist with body movement, sitting, stooping, and bending over. The material is impervious to sweat or moisture and will not change shape or deteriorate like leather or even nylon.
Some do report that having a concealed holster made of this material against the skin is hot, but then I find any holster next to my body gets hot. I don't know of a solution to that. It is more important to have a secure fit with an easy withdrawal of your weapon.