PSA: How to Properly Grip the IWI Tavor
Jon Stokes 07.19.15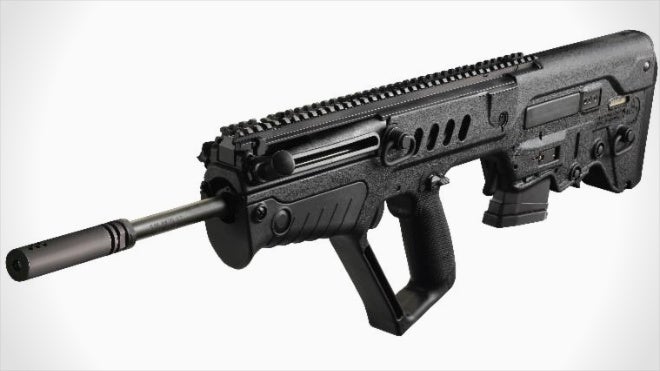 I've been to two SHOT Shows now where I've spent some time on Range Day at the Tavor booth, and in both instances I got a few minutes of free, hands-on training from former IDF guys on how the Tavor is was designed to be gripped. I really like the Israeli-style grip that they teach people, but interestingly enough I've been able to find only one YouTube video that demonstrates it.
You'll have to fast forward to 1:14 to see the Israeli grip, and the video also includes a brief clip of Amihai Dekel from IWI in Israel demonstrating the Israeli grip at SHOT (this starts at 1:57).
Again, I'm surprised that you just don't see the Tavor being shot this way on YouTube. Even the great Jerry Miculek holds his in a American-style grip, which I guess is not that surprising given that he has such a massive amount of trigger time with the AR-15.
I don't yet belong to the Tavor owners' club, but I hope to rectify that this year or the next. And when I do, I plan to start training the Israeli grip with it. I got a lot better results at the range with that grip than I did with a regular AR-style grip.