Wiley Clapp Trolls Ruger Announcement of Return of Compact Rubber Grips
Rob Reed 08.03.15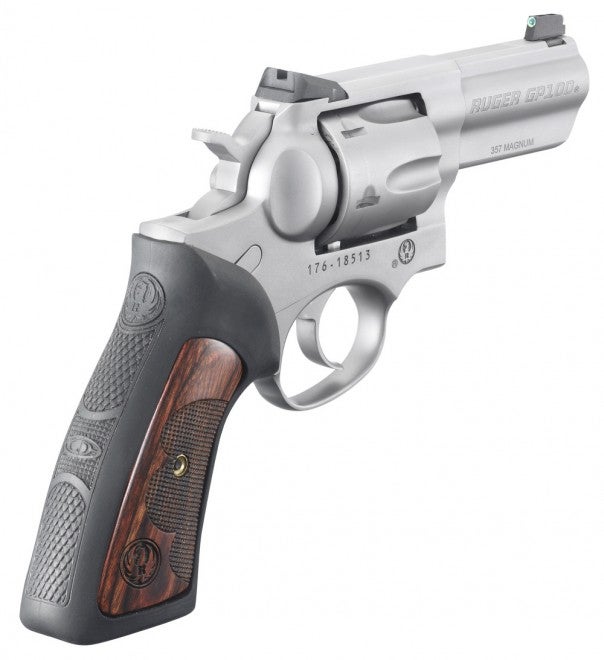 Ruger recently announced the return of their Compact Rubber Grips with Rosewood Insert for their popular line of Ruger Super Redhawk and GP100 .357 Magnum revolvers. These grips, which had not been available for several years, are now being sold as an accessory for $44.95.
The first comment on the ShopRuger.com page for this grips was posted by "Wiley Clapp" who said, "I was not happy with the original grips on my Wiley Clapp GP100. Thanks Ruger for bringing these back. They were a perfect fit and addition to a great Revolver."
Wiley Clapp, of course, is the gunwriter who consulted with Ruger to produce the TALO Distributors, Inc., exclusive "Wiley Clapp GP100." This GP100 variant features stainless steel construction, a 3″ barrel, Novak rear sights, a fiber optic front sight, and full-size rubber grips with a "WC Logo and signature fingerprint." (Btw, although intended to be a 200 run "exclusive," Talon reports that through "miscommunication" over 4,800 were made making it a markedly "non-exclusive exclusive.")
Wiley Clapp was apparently not happy with the grips Ruger chose to ship as factory equipment on "his" signature revolver. His comment, while polite, is a nice piece of understated trolling. Well played, Sir.