Carrying Rimfire Ammunition in the Field
Oleg Volk 08.06.15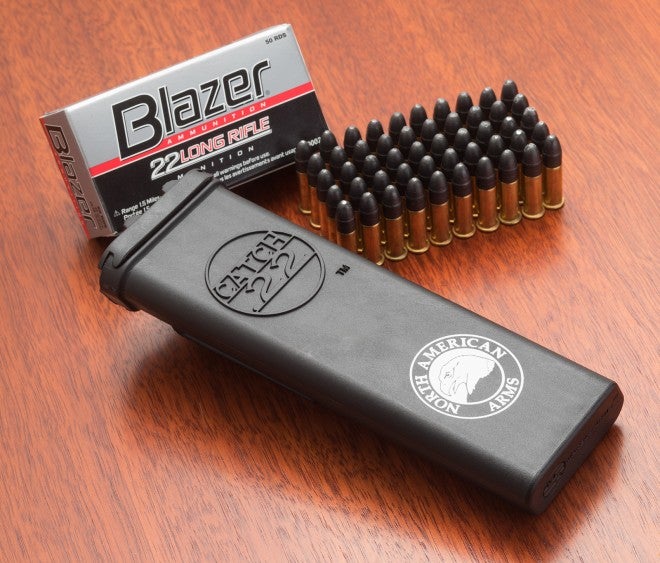 Carrying rimfire cartridges presents certain unique challenges. With detachable magazines, the question of carrying spare ammunition is easy to solve–just include extra pre-loaded mags in a bag or a pocket. But with revolvers, single-shot, and fixed magazine guns, carrying loose ammunition can lead to the tiny cartridges getting lost in pocket lining or getting damaged.
The traditional solution was the canvas belt with loops, but corrosion from the water absorbed by the fabric can be a problem. Carrying the ammo in factory boxes works if the box is plastic and set up with solid partitions, like most of CCI offerings. Plain cardboard boxes tend to be a disaster, with loose ammunition easily spilled during loading.
North American Arms came up with a nice solution called Catch .22  for feeding their 5-shot revolvers. A box of 50 rounds fits into a plastic case in stacks of five rounds. One stack at a time can be exposed by sliding the dovetailed lid. While this carry case does an excellent job of keeping the ammunition dry, I would recommend painting it a light color to keep the wax lubricant on unplated .22 bullets from melting in hot weather.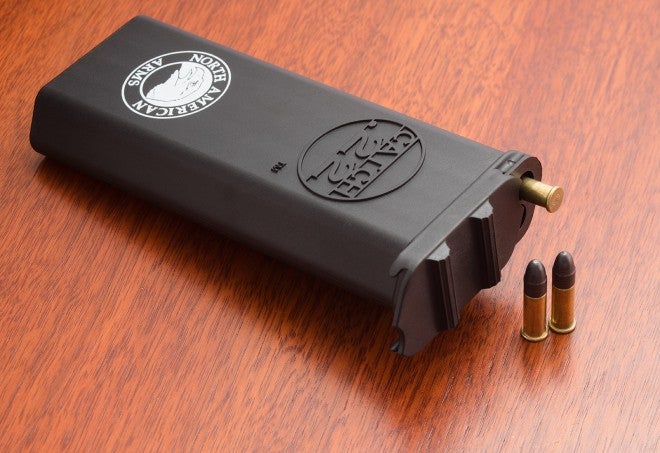 For people who are carrying the bare minimum of spare ammunition or want to separate specialty rounds, like rat shot, from ball, Tandemkross makes a much more compact Picatinny clip called Pic-a-twenny. It can be used to attach a rail-compatible flashlight or to carry five rounds of .22LR on a belt, pocket, cap bill, or dress strap.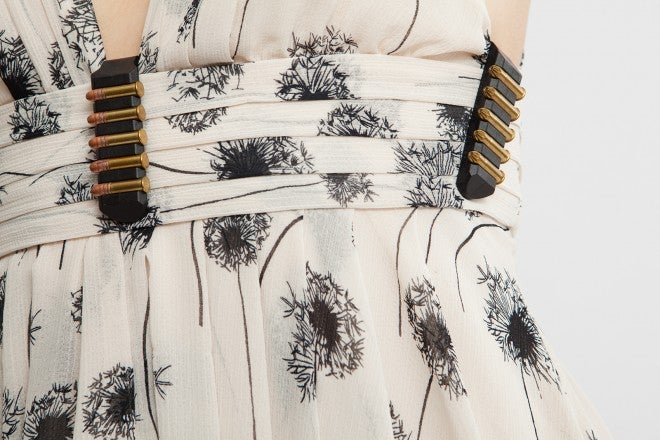 Being very light, it can ride almost anywhere. The ammunition is inserted and removed from the base side, keeping it securely in place but still easy to remove with one hand. While it carries only a few shots, it's so easy to keep on hand that it's likely to be available when needed. And it's a great present to a rimfire shooter who already has everything, especially if you are generous enough to pre-load it with five of the elusive .22 cartridges.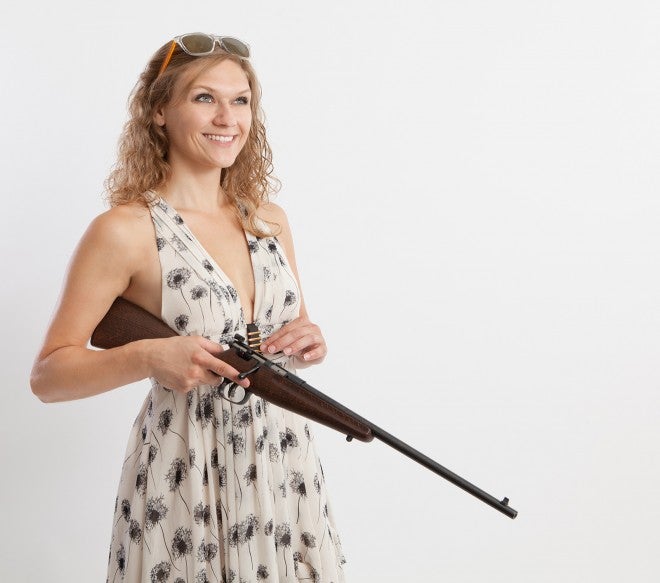 And speaking of light and handy: the Savage Rascal shown above turned out to be a great adult rifle, with a great trigger and plenty of stock length for shooting squared up like an AR15. With a plastic stock, it's barely over 2.6 pounds (walnut adds a third of a pound more), and accurate enough for most varmints out to 50 yards even with open sights. With CCI Quiet Bullet, it's range drops to about 25 yards, but with ear safe report.