Sierra Bullets is a good company in my experience. They make good stuff, and they provide good info, as well.
In a recent blog post, one of Sierra's Ballistic Technicians wrote about a number of brass 223 cartridge cases that had been brought to him for examination. The cases featured some marks that were deemed concerning and that raised the question of whether they were safe to reload.
The info provided by the tech is much as he described it: Reloading 101. But there are many folks who need to learn about these things, so this is good stuff.
Take a look at the photo above, for instance. It shows a number of warning signs: rounded and split shoulder, flattened primer, damaged head and rim. As Sierra said, "This case is ruined and should be discarded."
I should note that flattened primers don't always mean high pressure; sometimes low pressure loads will cause it, too.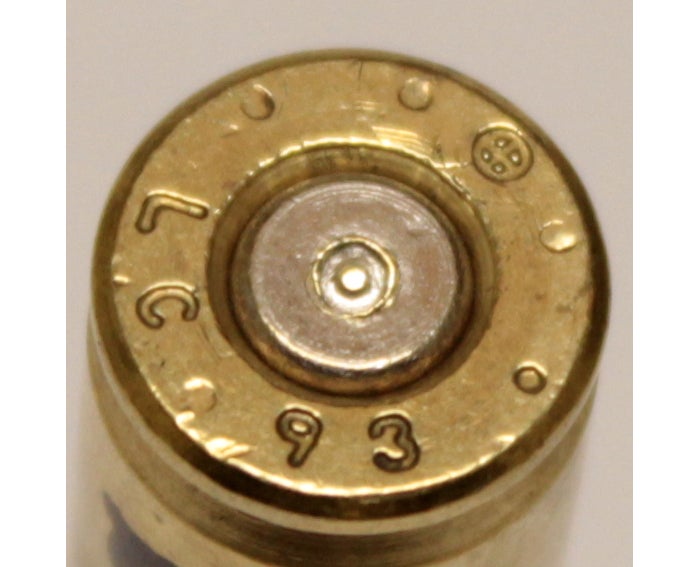 The photo above shows a primer that has taken on a little of the markings on the front of the bolt from the rifle in which it was fired, but most noticeably it shows "cratering" around the firing pin mark. This happens when the malleable metal of the primer flows rearward during the pressure of firing.
Cratering is often thought of as a high-pressure sign, but in this case the primer's edge is still rounded rather than flattened. The case showed no other signs, so the tech observed that this cratering was probably caused by a large firing pin hole in the face of the bolt of the gun in which it was fired.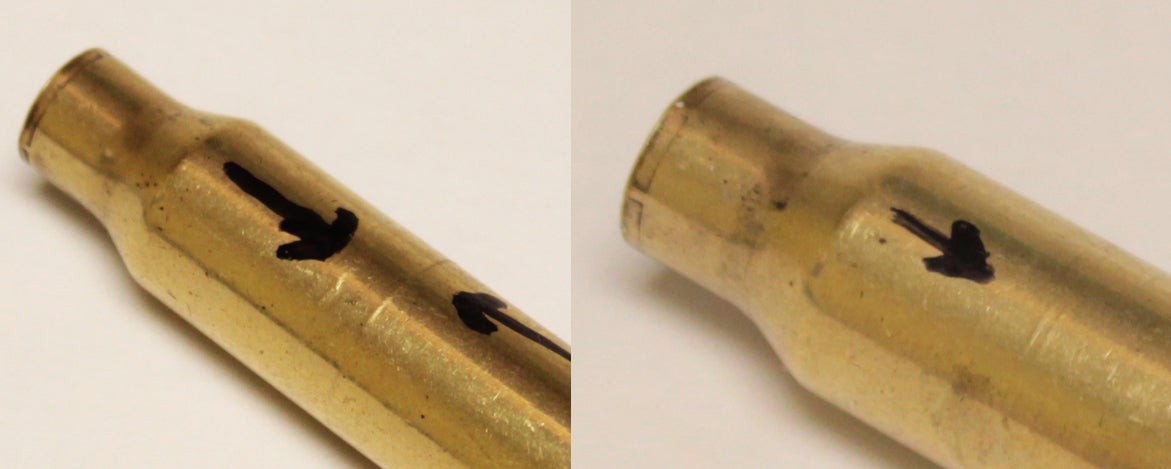 The two cases pictured above are deemed "safe" by Sierra's tech. The bands or rings are probably just impressions of the gun's chamber wall and neither cases shows any sign of high pressure.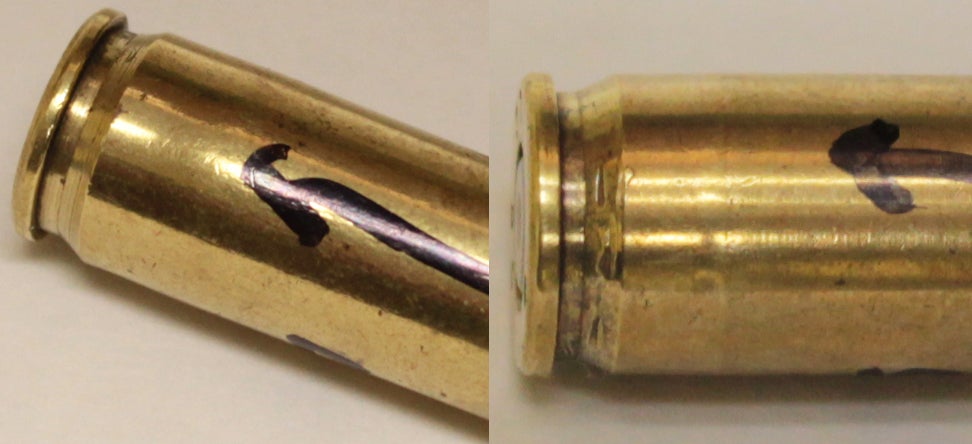 Both of these cases were bulged, and both were deemed safe to reload by Sierra's tech. The right-hand case has some gouges in the extraction groove that the tech didn't mention, but that is unlikely to cause problems because the brass is thick in that location.
You can learn a lot from observing brass after it's been fired. For more details on these cases, check out the full post on the Sierra Bullets blog.