The Right Way to Practice for Bowhunting Season
Bob McNally 08.31.15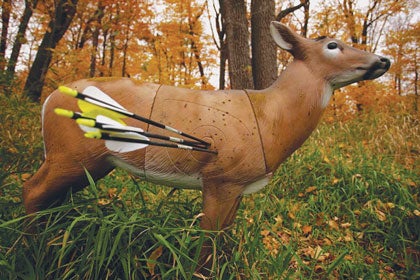 Bowhunters should practice at low bow poundage because it's easier on shoulder joints and muscles, says Olympic gold and silver medal archery champion Jay Barrs of Salt Lake City.
If, for example, an archer hunts with a bow set at about 65 pounds, he can reduce bow limb bolts a couple full turns so he's drawing about 55 pounds during most practice sessions. Bow sights must be adjusted, but it's easier to work on proper shooting technique that produces tight groups with low poundage, says Jay.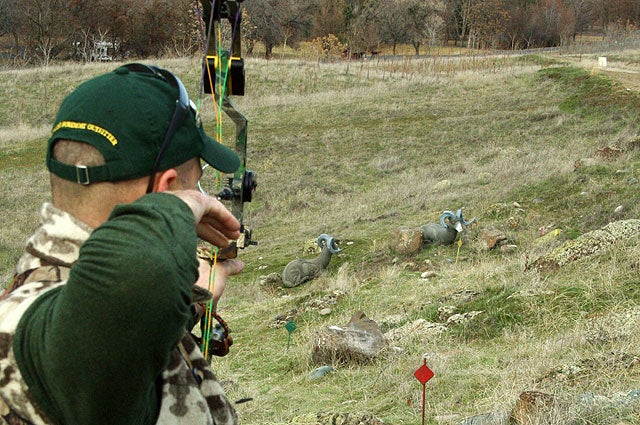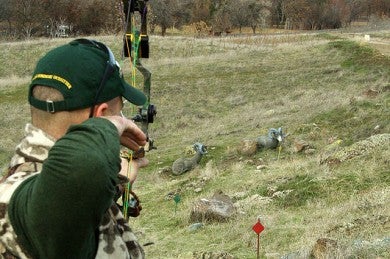 Confidence also soars with low bow poundage, and that means a great deal when practice sessions are intense just before hunting season opens. Increase bow weight gradually the last few days before heading to the hunting woods, adjusting sights accordingly. Your muscles will be better tuned, and it's likely you'll not need to shoot so many arrows per practice session with heavier bow weight.
Jay says shooting 30 to 40 arrows per practice session, three to four times per week is ideal in preparation for bow season.