Ruger's New Polymer-Stocked 22 Charger Pistols
Russ Chastain 09.01.15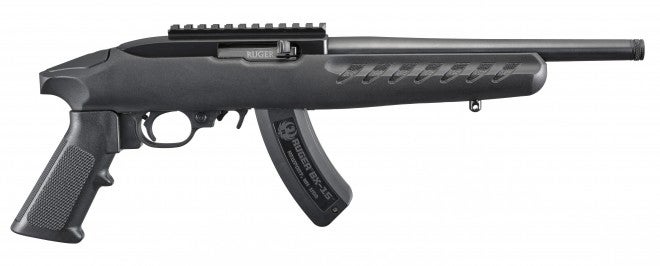 Ruger's Charger, the semi-automatic 22 LR pistol based on their 10/22 rifle, is now available in two polymer-stock models: Standard and Takedown.
Previously, this little popper only came with a choice of laminated wood stocks in two colors: Brown or Green Mountain. The polymer option should be a good one for those who don't want to fret about scratching their stock and/or just like the looks of a "black gun."
One would expect some weight savings with the new polymer option, but specs on Ruger's site don't indicate that. All standard models are listed as 3.1 pounds, while takedown models are 3.2. Hopefully, reality will prove somewhat different.
Like their laminate-stock models, the new ones offer threaded barrels and even include a bipod. Pretty cool.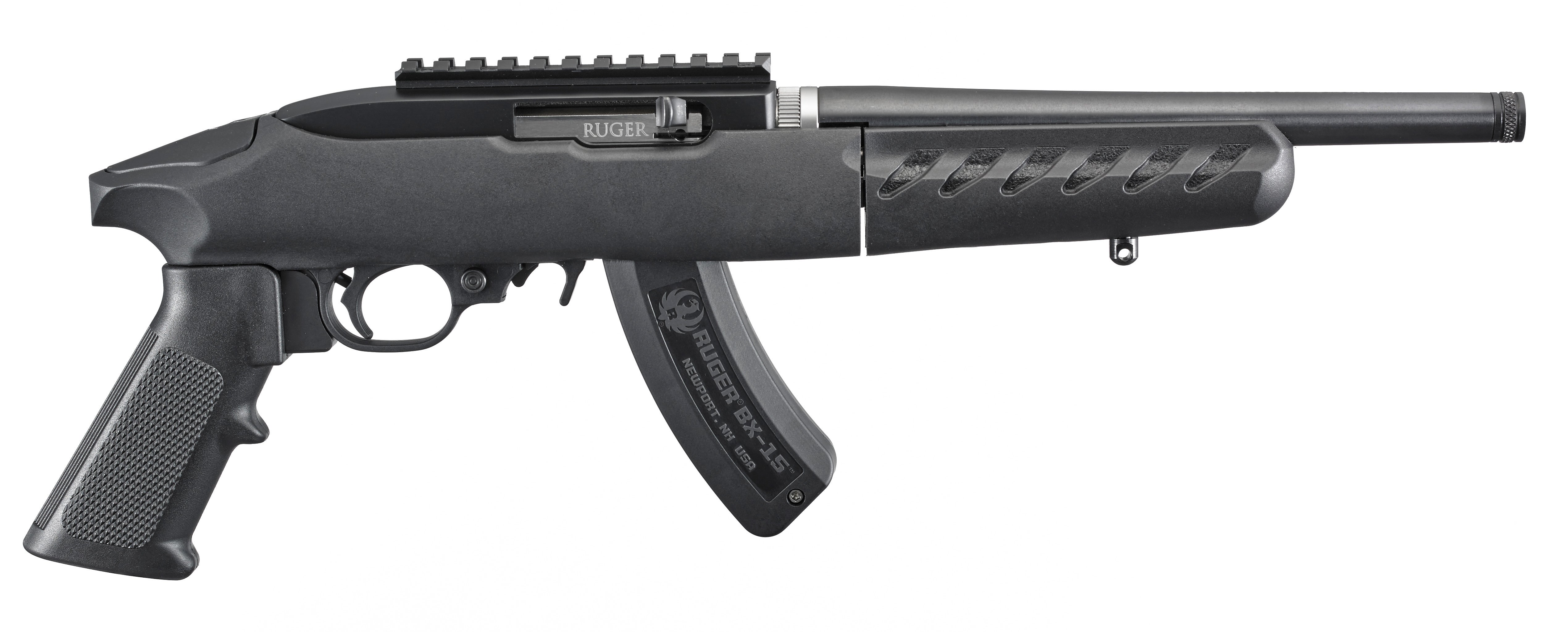 The takedown model sounds right nice and is made to take down in the the same way as the 10/22 Takedown rifle. They say it "allows the pistol to be taken down quickly and easily by simply pushing the takedown lever, twisting the subassemblies, and pulling them apart. The polymer stock 22 Charger Takedown pistol comes in a custom hard case for easy transport to the range."
Standard models come with a soft case.
No stainless models are currently listed, and all have a black/blued finish. Here's a list of specs common to all current Ruger Charger pistols:
Caliber: 22 Long Rifle (LR)
Weight: 3.1 pounds standard, 3.2 pounds takedown
Overall length: 19.25″
Sights: None – picatinny rail installed on top of receiver.
Barrel: 10″ long, threaded muzzle 1/2″-28, rifled 1:16″ RH twist, 6 grooves
Metal finish: Matte black
Grip: A2-style (like a standard AR rifle grip)
Both the Takedown and Standard Polymer models can be ordered with the BX-15 15-round magazine that's included with the laminate models, or a BX-1 10-round rotary magazine that fits flush with the bottom of the stock. Magazines are interchangeable and will also fit 10/22 rifles.
No matter which Charger stock or magazine you choose, list price is $309 for Standard and $409 for Takedown.
Neither of the new models bristle with rails, angles, and tacti-coolness like the Archangel polymer Charger stock, which you may enjoy if you like that sort of thing. But with it, you lose the ability to swap out the pistol grip. And according to user reviews at MidwayUSA's site, you also have to deal with threaded holes that strip out, and you'll need to shim or otherwise finagle the hand guard to square it up so the rails are parallel with the rest of the gun.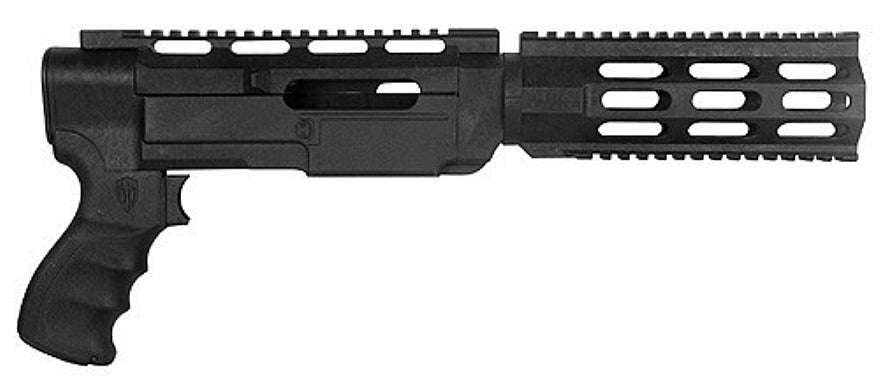 For my part, I'd probably stick the original stock and configuration and make minor tweaks if need be, but that's just how I roll. If you want to accessorize your Charger, I say, "Have at it!"