Video: Rare French Shotgun Loads Sideways – And That's Not All
Russ Chastain 09.23.15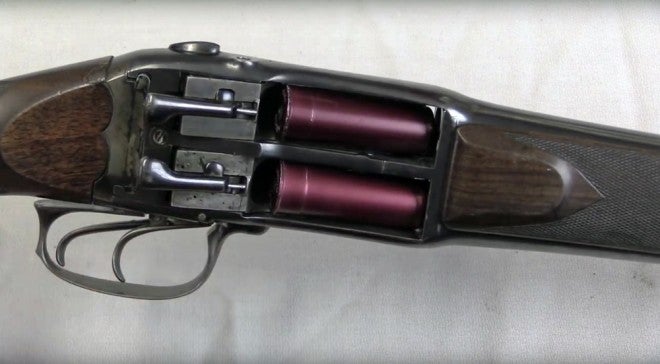 Now here's a real oddball. This is a French 12 gauge over/under shotgun that loads through the side of the frame.
The barrel assembly appears to be fairly conventional, though lacking a top rib, but the forend is unusual. It's made of two wooden pieces, apparently walnut and very well checkered. Each piece lies alongside the barrels and appear to be held together with a cross-screw. Interestingly, the bottom of the barrel assembly is not covered by the wood.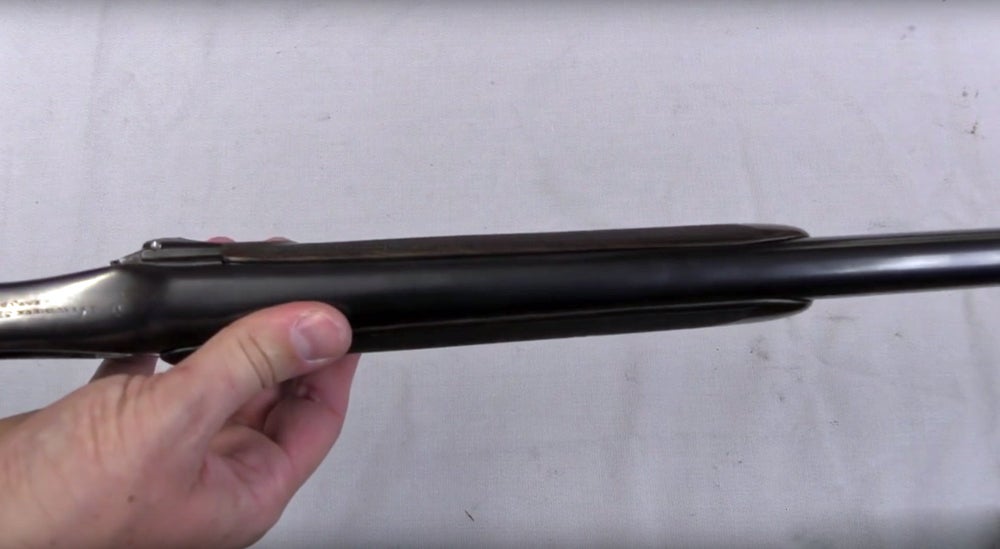 The unique action features case-hardened breech blocks that pivot, allowing shells to be inserted into (or removed from) the chambers. When properly manipulated, the extractors also act as ejectors, kicking the shells rearward far enough for easy removal. The barrel remains rigidly attached to the frame, rather than pivoting as do most over/under guns.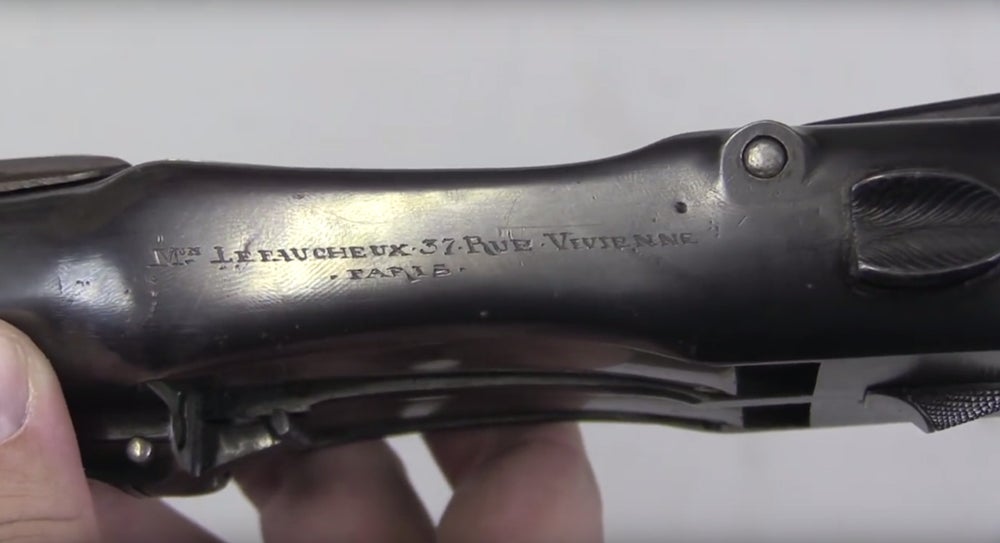 The action features two triggers, which are apparently tricky to operate. The first time the demonstrator pulled one trigger, both hammers dropped.
Even more oddly, the butt stock can be removed from the rear of the shotgun frame by merely moving a latch, rotating the stock, and pulling it to the rear.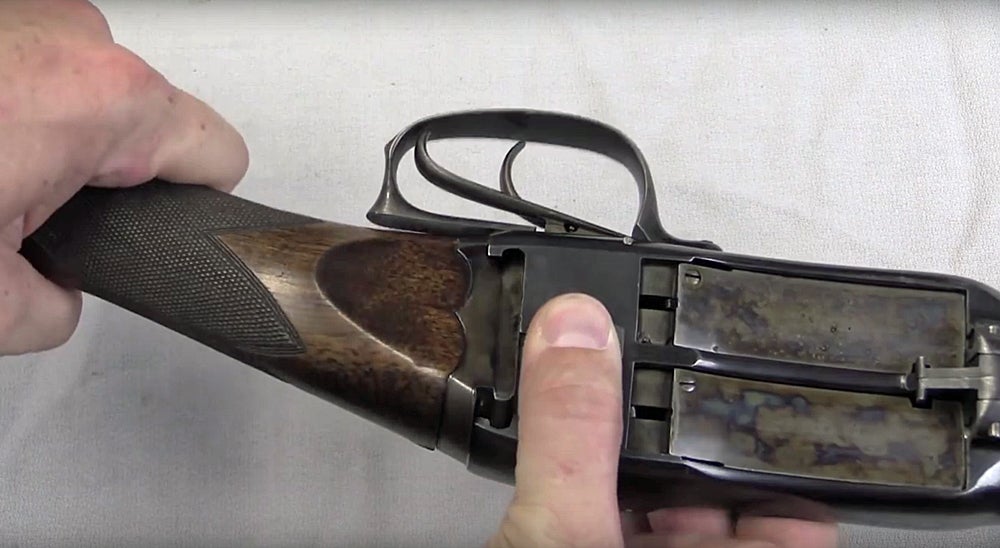 There's even a blooper at the end of the video. What's not to like?