Sealander: Hybrid Travel Trailer and Boat Combo (Videos)
Russ Chastain 09.25.15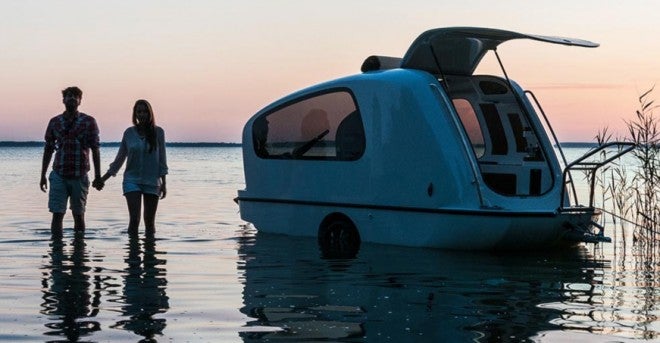 Do you like to go camping? Do you also like boating? What if you could combine the two, but only having to tow one trailer?
Enter the Sealander, a small travel trailer that doubles as a boat.
For real.
It's a small travel trailer with a one-piece fiberglass-reinforced plastic body and hull–with a transom for mounting an electric motor on the back. And it's got a fair share of amenities, too.
The interior combines modern stainless steel and plastic with traditional wood and leather to create a unique design language.
I've seen claims that this little beauty includes a kitchen, but I'm not buying it. The closest thing I've seen is a stainless steel sink (at least, I hope it's a sink and not a commode) and a table that can be placed between the benches.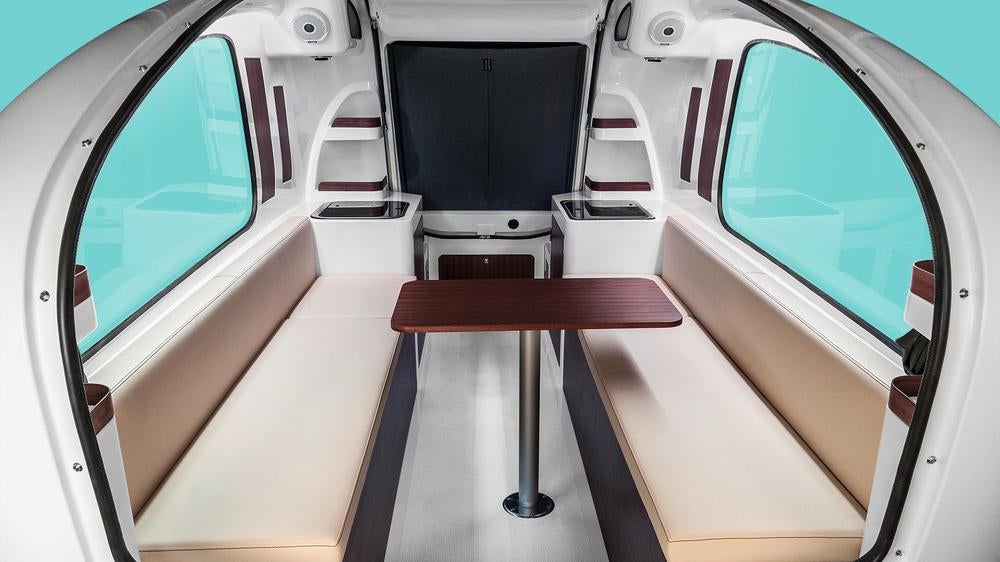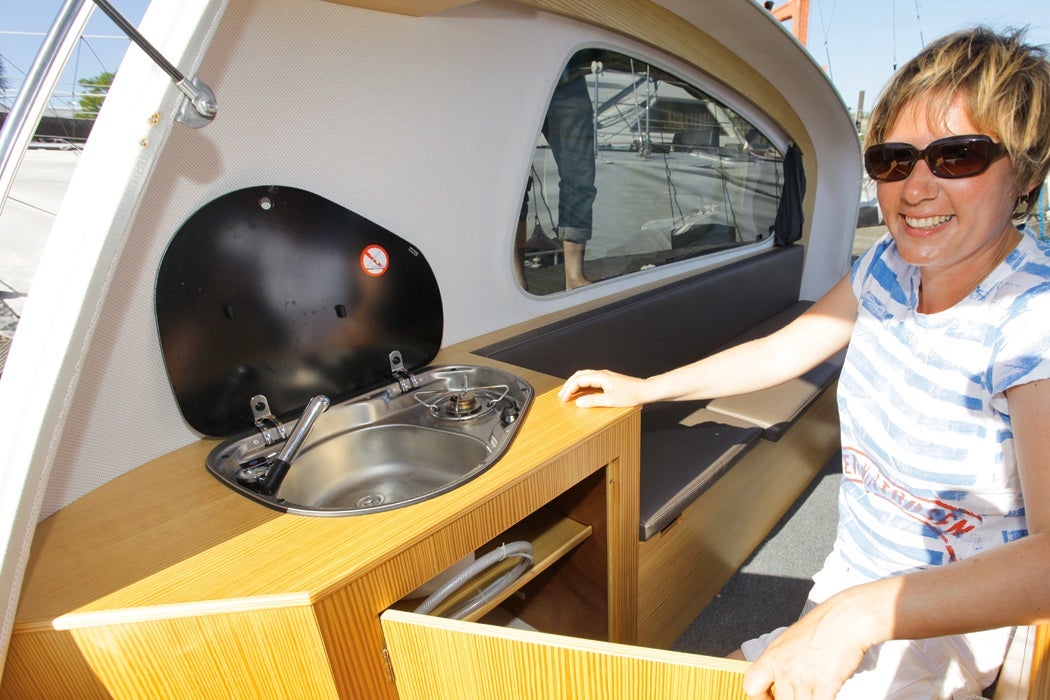 The benches convert into a bed, and a fairly big one at that: 6′-6″ long and 5′-1″ wide.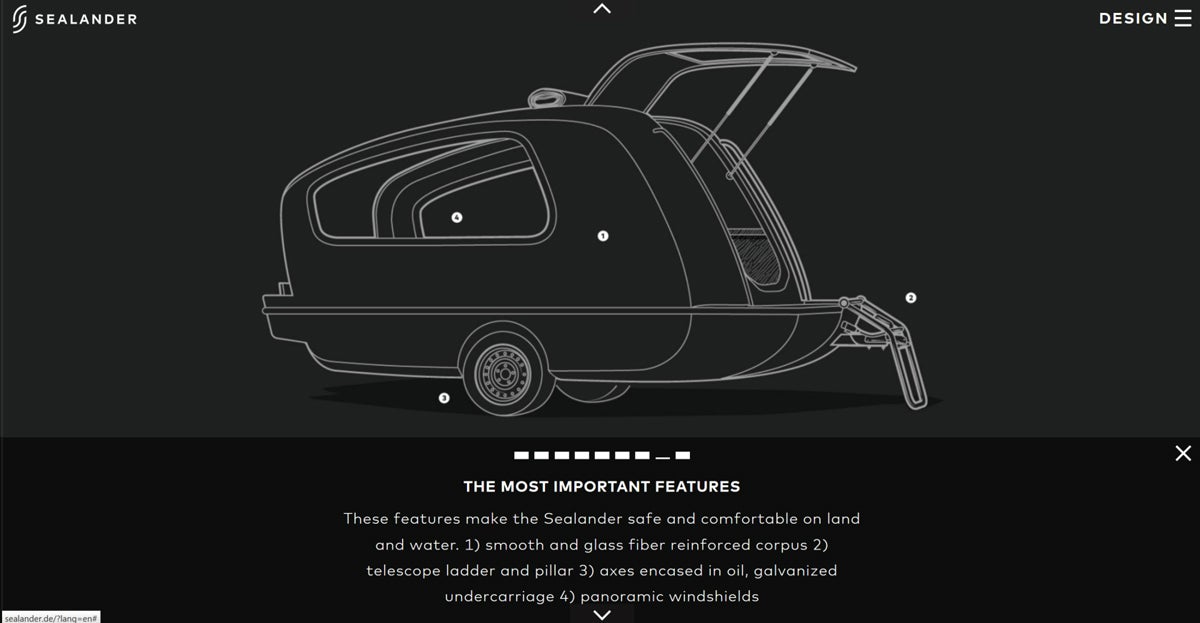 The technical details: overall length: 406cm, length superstructure: 372cm, width: 168cm, height: 189cm, weight: 485kg, max total weight: 550kg, possible load on water: 410kg, draught: 32cm. Whole surface of the fold out bed: 200x156cm
Pretty dang cool, if you ask me.
https://youtu.be/yEaw8TIvg0M