Breaking News – The CMP Might Get Surplus 1911 Pistols After All
Rob Reed 10.08.15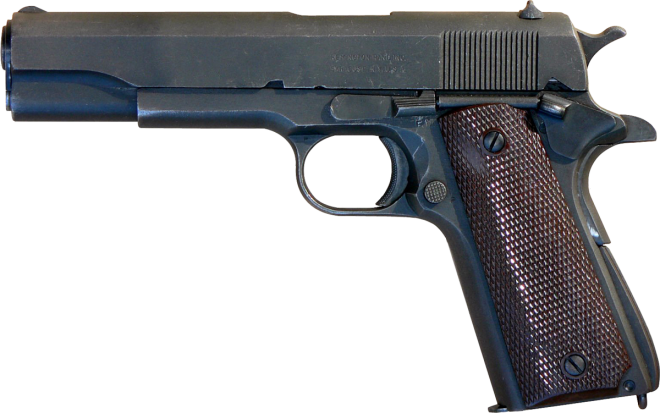 The legislation allowing the Civilian Marksmanship Program (CMP) to receive surplus 1911 pistols from the U.S. military and sell them to qualified U.S. citizens has passed both the House and Senate, according to CMP Chief Operating Officer Mark Johnson.
The post that appeared on the CMP's Facebook page about two hours ago reads:
"An update on the 1911's…IT HAS PASSED THE SENATE!
The legislation has passed both the House and Senate. It will now head to the President's desk for signature. If signed, we will meet with Army to develop procedures. All of this will take time. We have no further information. When information becomes available we will communicate with our customers.
Thank you,
Mark Johnson
Chief Operating Officer"
The language allowing the CMP to acquire and sell pistols is in National Defense Authorization Act (NDAA). The NDAA specifies the budget and expenditures for the U.S. military for the year and is required every year.
Under current federal law the CMP is only authorized to sell surplus .30 and .22 caliber military rifles, parts, and ammunition to qualified U.S. citizens "for marksmanship." The CMP is best known for the sale of M1 Garand rifles but offers other rifles and ammunition on a "as-available" basis. The CMP is also involved in marksmanship training and competition programs.
The proposed change has had an up and down history. It was originally introduced in the house version of the bill, but was opposed by the administration and did not appear in earlier senate versions of the bill. My previous article, "Why You Won't Buy a 1911 Pistol From the CMP Any Time Soon" relates some of the history of the bill and the rumors about CMP pistol sales.
Now that the new version of the NDAA has passed both the house and senate, it only needs to be signed by President Obama to become law. Note that the President does NOT have "line item veto" power, so the legislation will either be signed as it stands or vetoed entirely. While the administration has gone on record as opposing the sale of pistols by the CMP, it seems unlikely that this will be enough for the President to veto the entire bill.