Here are the Favorite Deer Guns of Outdoor Pros, Part 2
Bob McNally 11.04.15

Now's the time to upgrade your deer hunting rifle. Seasons are underway, and great buys for firearms and accessories are available everywhere.
Here are the set-ups four of America's best-known deer hunters are using, which may give insight to a new whitetail gun for you or someone you know.
Jimmy Primos, Primos Game Calls, The Truth television
Firearm: Thompson/Center "Pro Hunter," Thumb-Hole stock
Caliber: .280
Ammunition: Winchester 140-grain Accubond bullet
Scope: Nikon 2.5x10x50, BDC Reticle
Special Tweaking: Primos loves his Thumb-Hole stock because he can get rock steady with it for long-range shooting.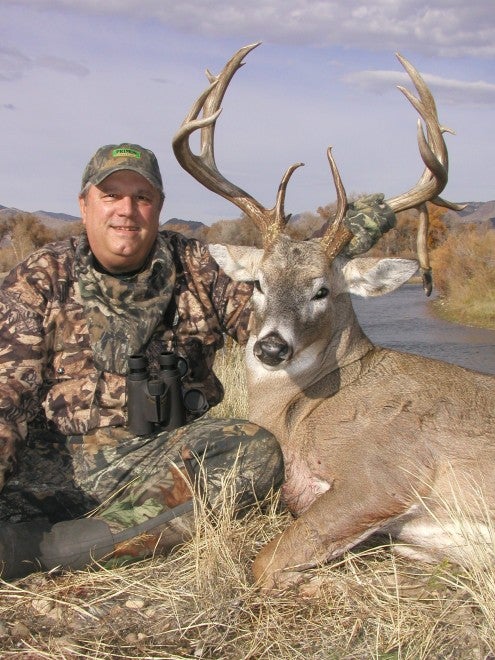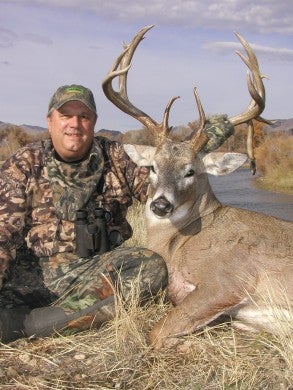 Comments: "The .280 is an outstanding cartridge for long-range whitetail hunting that has terrific knock-down power way out there. I shoot factory ammunition, but make sure I use the same box of hunting cartridges I practiced with at the shooting range, which makes a big difference when trying a long shot at a heavy-rack buck."
Babe Winkelman, Outdoor Secrets TV host
Rifle: Browning A-Bolt
Caliber: .300 WSM
Ammunition: Winchester 150-grain Ballistic Silvertip
Scope: Nikon with BDC reticle
Special Tweaking: Winkelman uses a Simms barrel de-resonator that helps reduce recoil and allows a quick, accurate follow-up shot if needed.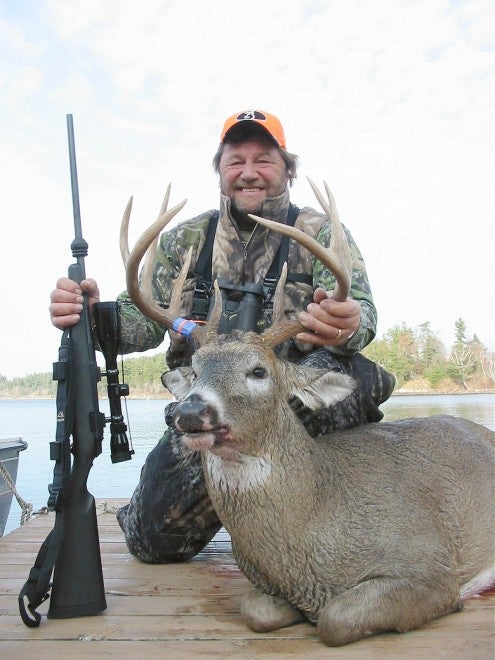 Comments: "This short magnum caliber has light recoil, but only drops 2 inches at 200 yards when sighted at 100 yards. Too many hunters overlook the importance of a high-quality rifle sling. It makes carrying a rifle all day easy, and when used to "wrap" around your arms and elbows, long shots are simple to make because you're rock-steady."
David Blanton, RealTree Television co-host.
Firearm: Thompson/Center "Pro Hunter" Muzzleloader
Caliber: .50 caliber
Ammunition: 150 Grains of Pyrodex pellets, 250-grain bullet
Scope: Nikon Omega with BDC reticle
Special Tweaking: Ported barrel, which reduces recoil and cools barrel; a light trigger pull of three pounds; and a good sling that helps in carrying the gun and also in accurate shooting.
Comments: "I like the special challenge of muzzleloading, and because for most of our television footage we try to get very close to deer for shooting, it makes sense. I also like the separate seasons offered for muzzleloaders and the increased opportunity that it allows me. Muzzleloading also has constant innovation taking place, and I change things regularly with my gun and set-up. Right now the .50 with 250-grain bullet has remarkable whitetail knock-down power."
Will Primos, The Truth TV show, Primos Game Calls
Rifle: Thompson Center Icon
Caliber: 30TC
Ammunition: Hornady 150-grain "Super Shock Tip"
Scope: Nikon 3x9x40 with BDC reticle
Special Tweaking: None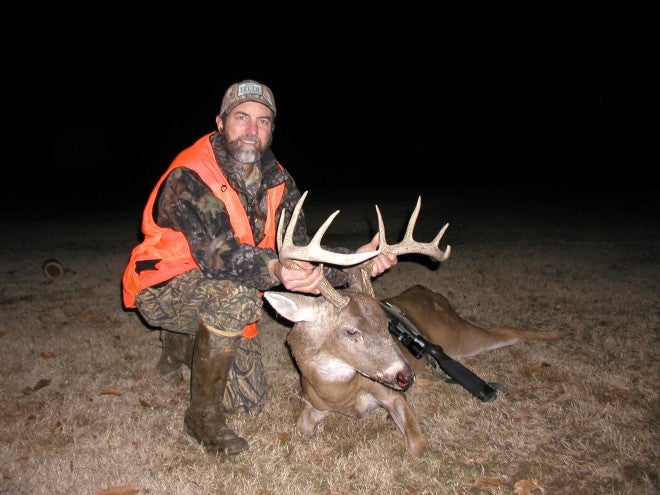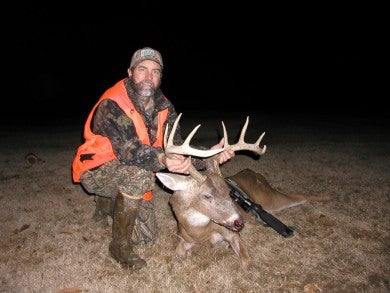 Comments: I love the BDC because it takes all the guesswork out of range estimation. I hunt almost exclusively with a bow, but for herd control I take a lot of deer with a gun, and this relatively new caliber is awesome."