Will a 22 Bullet Fully Penetrate a Truck Windshield? (Video)
Russ Chastain 11.11.15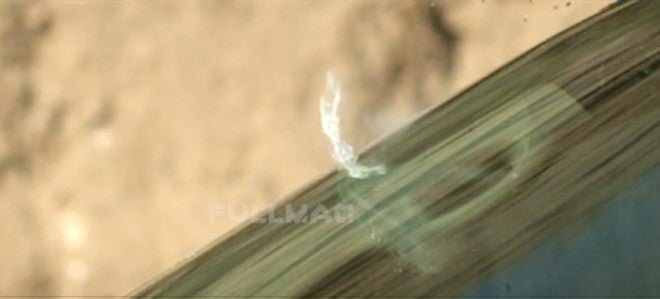 This question seems like a no-brainer, but then again, there are many people in the world who fit that same description. Doh!
Anyhow, this is a short-and-sweet video that shows the results of a truck windshield being shot with a 22 long rifle bullet.
Some folks probably expect the soft 22-caliber bullet to skip off of the glass or otherwise be deflected. The windshield they shoot in this vid is at a pretty steep angle, so….