Aspiring Hunter says, "Hunting Needs a Welcome Mat"
Russ Chastain 11.17.15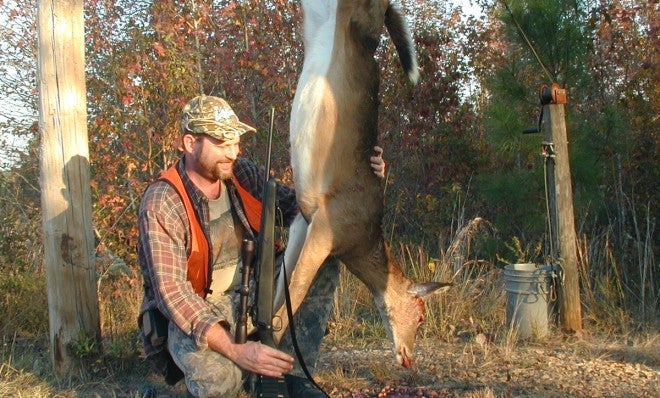 I have been a hunter for the vast majority of my life. I began learning the ropes at age 9, when I began following my father through the woods. Since then, I have never missed a hunting season–especially after I began deer hunting at age 13.
When I became an outdoor writer, I realized that my point of view, while unique and valuable, has some serious shortcomings. Mainly this: I do not know what it's like to be a novice hunter. Now don't get me wrong, I still have much to learn about hunting and there's always room to grow. But as far as being able to think like a true beginner and to know where an adult wanna-be hunter should begin, I fall far short.
So when I saw a recent post at Bearing Arms, it resonated with me. Its author is Kevin Creighton, "a passionate firearms owner and competitive shooter," who would love to try hunting, but has had a tough time getting his foot in the door, so to speak. Where to begin? How to best learn the basics so that he has a foundation on which to build his hunting skills?
I have explored this topic in the past and offered suggestions for folks who'd like to try hunting, but to paraphrase a certain political villain, I feel Kevin's pain. I mean, if I were in his shoes, where could I begin? It would sure be nice if we hunters would open our ranks a little more.
I'm not being accusatory here. I've spent much of my hunting life thinking about myself: Where will my friends and I hunt? How can I spend more quality time in the woods? You get the gist. and I've helped introduce a kid or two to hunting. But honestly, the idea of bringing a complete newbie adult to my hunt camp doesn't always appeal to me, and it should.
We hunters should think more about the future of hunting than we do. Because if we don't, future generations will suffer the pain of living a drab urban existence, and that's no good for anyone.
So let's roll out the welcome mat and help bring more folks into our magnificent world of hunting. Hunters, hunting, and humanity will all be better for it.