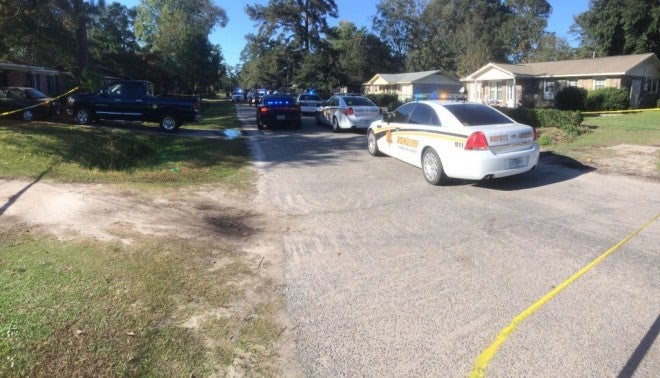 Ladson, SC – As one of two crooks tried to break into the home of a 13-year-old who was in the house alone, the boy retrieved his mother's .45-caliber handgun and fired at the bad guy through the door.
The crook had the gall to return fire before fleeing, but the teen kept his head, and reportedly fired at the vehicle as it fled with the two criminals inside.
The bullet-riddled car soon arrived at a hospital with its passenger in critical condition, having been shot three times. The car's driver claimed someone had shot their car while driving on the Interstate highway.
The injured crook died at the hospital, and the vehicle's driver was charged with first-degree burglary and possession of a firearm during the commission of a violent crime.
Back at the home, police asked the young fellow to come out of the home, which he did. The pistol used by the boy was recovered near the door where the self-defense took place.
Neighbors said they were thankful for the boy's quick action.
The family has only lived in the neighborhood for about six months, and this is the first crime they've heard of. The boy's mother reportedly said she "wants the whole ordeal to be over" and "she wished the Tuesday's incident never happened."
No doubt.
The family spent the night elsewhere that night, having said they no longer felt safe in their own home.
A regrettable incident, to be sure – but superb shooting on the part of the young man, who did what was necessary to defend his life and his home. I'm thankful that he knew how to handle that gun.
I'm also thankful that he was able to access that gun. Had it been locked away and unloaded, that boy might well be dead now.