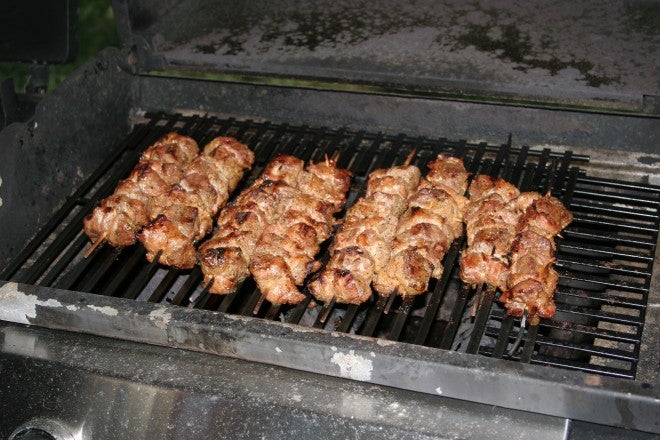 Add 2 cups of water to the Dales Sauce in a deep bowl, drop in garlic, and marinate venison chunks for 1 to 3 hours in the refrigerator.
Remove the meat, and with 12 to 18 inch long barbecue skewers, alternate spearing on venison, onions, tomatoes, potatoes, mushrooms, zucchini, and peppers.
Place the skewers on hot coals and cook evenly 6 to 15 minutes, basting occasionally with the Dales Sauce marinade, and turning skewers as meat and vegetables brown.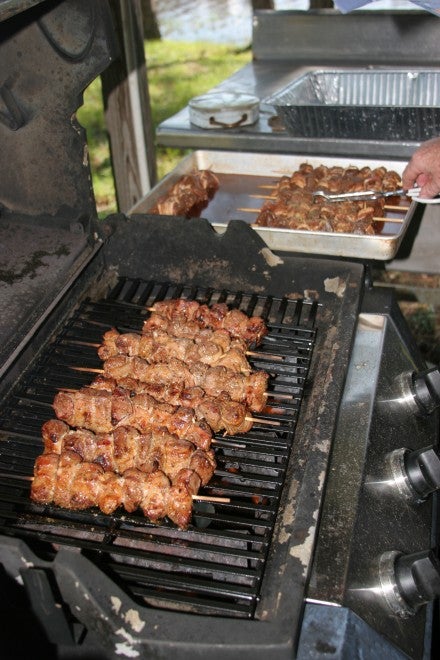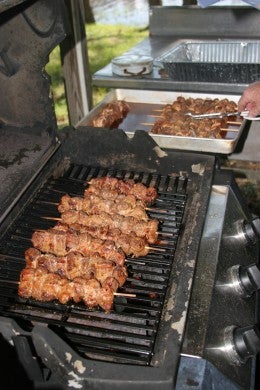 2 pounds venison, 1-inch boneless chunks (hams ideal)
1 cup Dales Sauce
4 cloves garlic, diced
18 cherry tomatoes (or tomato wedges)
18 new potatoes (boiled or microwaved previously)
18 mushrooms
1 medium zucchini squash, 1/2-inch slices
2 large bell peppers (wedge cut)
4 medium sweet onions (wedge cut)