Surefire Tips for Fall Mega-Walleyes, Part 1
Bob McNally 11.24.15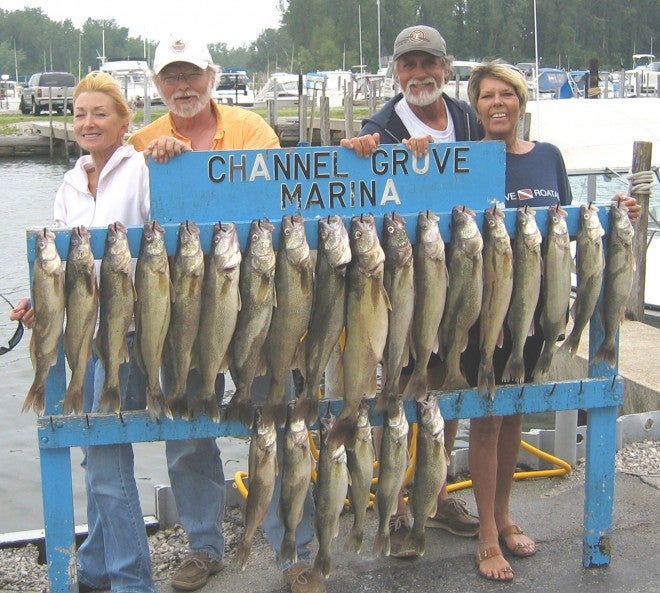 Some of the top action of the year for some of the biggest walleyes is available in fall.
Fish are waxing fat and putting on the feed bag for long months of approaching winter. So, wise walleye anglers follow specific steps, or tips, to shorten the time between bites from oversize walleyes.
Some of America's best walleye anglers offer the following choice information on catching giant autumn 'eyes.
1) Toby Kvalevog
My favorite way to catch big fall walleyes on natural lakes is to slow troll oversize stick baits (like the Rapala original floater and the Rebel Minnow) at night under a full moon. Shallow water (four to six feet) adjacent to steep break lines will concentrate the autumn big girls.
Trolling with a MinnKota I-Pilot at .5 to one mph, using 60 to 100 feet of line back behind the boat, is deadly.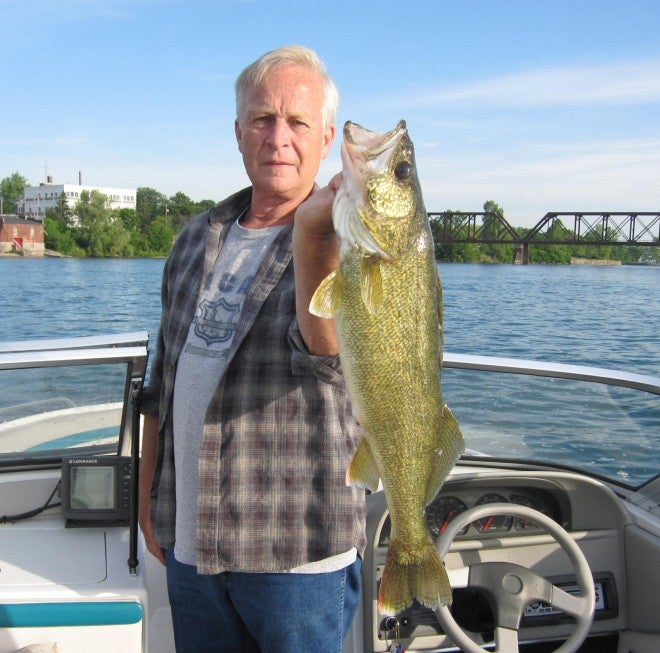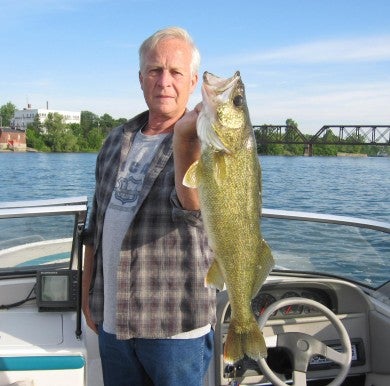 In clear water I use natural lure colors (black-and-silver or blue-and-silver). I prefer braid line for night trolling (10 pound test, 4 pound test diameter). A split spot placed on the line ahead of the lure helps keep dead floating weeds from fouling trolled lures.
 2) Terry Filkins:
In autumn on my "home" walleye water of Pool 4 of the Mississippi River, big fish are starting their run back upstream. I prefer to target them on mid-lake points with 3-way swivel rigs, "Phelps Floaters" tipped with 1/2 of a nightcrawler or (and sometimes better) a Willow Cat minnow.
Another great trolling set-up that has put plenty of big fall walleyes in my boat is what I call "the stacker." It's a 3-way swivel rig with a pair of Original Floating Rapalas. A #9 plug is on top with a short length of leader; a #11 plug on bottom with a longer leader.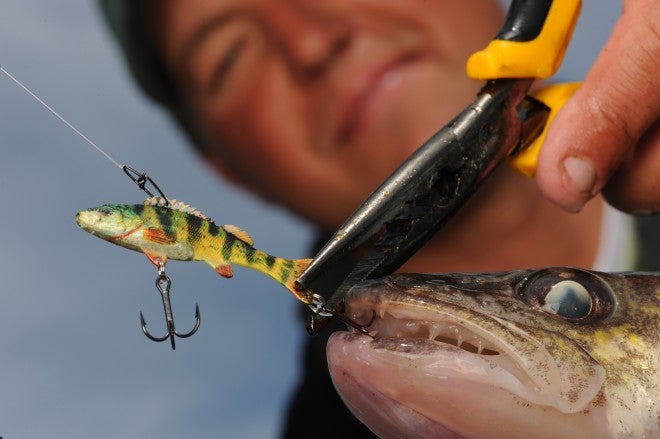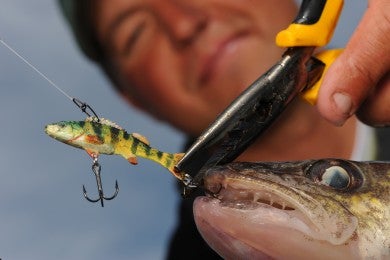 When fishing in the river, I pitch 1/8 or 1/4 ounce "blade baits" like the Heddon "Sonar" to current seams. I clip my fishing line snap to the front line-tie hole on a "Sonar" for pitching, the middle hole for vertical jigging.
3) John Balla
On major rivers in fall, target walleyes at the mouths of backwater lakes and sloughs because shad are leaving those areas as water gets colder, usually when it dips below 50 degrees.
Pitch jigs and large shad-style plastics at the mouths of backwater lakes and sloughs that enter main river channels because shad schools are concentrated and easy targets for big predator 'eyes.
The hottest of hot spots will have rocks or sand flats at the opening to a main river. Focus most of your fishing efforts on current breaks formed by the backwater and slough opening entering a channel.
Big four-to-five inch shad-body, soft-plastic lures with "boot-style" tails are excellent big walleye artificial choices. Use 1/8 to 3/4 ounce jig heads, depending on depth and current, with large 4/0 or 5/0 size hooks.
4) Tom Keenan
The best time to catch big fall walleyes is at night. I would choose to always fish the new moon over the full moon. The darker the night the better! Always use big baits at night time. The bigger the better! Big profile baits create a big shadow at night and make it easier for big walleyes to locate them.
 5) Perry Good
The best advice I can give to anyone in the Upper Midwest trying to catch big autumn walleyes is to troll crankbaits at night, especially after the fall turnover.
Three days either side of the October and November full moons usually are best for hooking giant fish.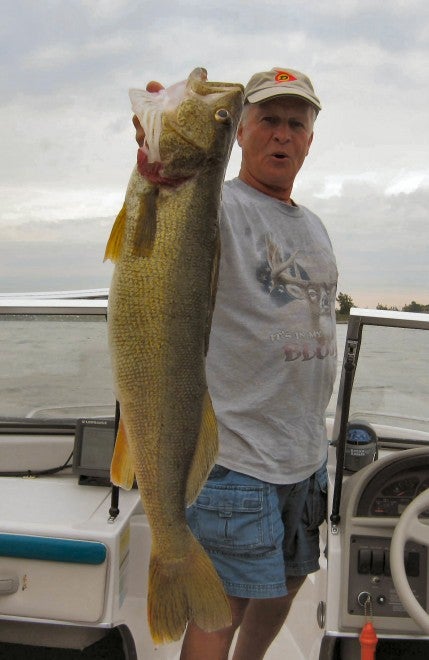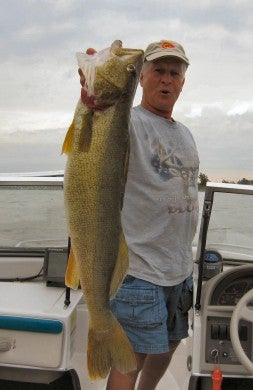 Walleyes forage on shallow rock and gravel reefs at night, and trolling is the fastest way to pinpoint the biggest and most active walleyes. Sometimes big 'eyes also can be found on weedy flats, so some trolling passes should be made there, especially if weedy flats are nearby to rock or gravel areas.
My favorite crankbaits for trolling are #12 Rapala "Husky Jerks," Rapala "Flat Raps" and "Shad Raps."


SHOP NOW