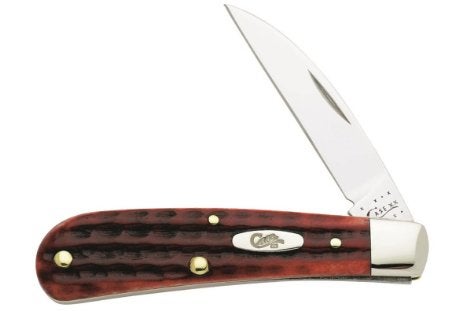 Let's face it, if you have waited until December (mid-December) to get gifts for folks, either you are a huge procrastinator or the people you are buying for aren't all that important to you. This is the time when you get gift cards for delivery people or your barber. But supposing you are in Camp A, here are a few suggestions that will auto-upgrade anyone's EDC. Your bromigos or lady friends will actually think you were buying stuff in September with gifts this awesome. And if you realize it's late but you actually care about the person, I have included thematic upgrades because really bad procrastinators are buying for family members in December.
Lamy Safari
The Lamy Safari is one of the best entry level fountain pens on the market, and the fact that it is available in literally a dozen or more colors means that it can flex into a bromigo or lady friend gift. It also happens to be a newb friendly fountain pen. No piston fillers or silicone grease required here. If you want you can buy ink cartridges (though they are pricey) and it is basically a ballpoint that writes 1,000 times better than your standard ball point. It also happens to look very stylish. It won't be out of place next to a new iPad Pro.
Gift Upgrade: Lamy Safari+Baron Fig Confidant
Basically the Baron Fig Confidant is the notebook everyone THINKS the Moleskine is, but this is actually a quality product with good paper and excellent construction. For around $40 total, you have a sweet package that says: I care and I think you are a creative type. Or at least, that's what Baron Fig's ad copy says.
EagleTac D25AAA
Remember that Mag Solitaire that you used to get for Christmas in your stocking? The one with the box that was cooler than the light? Well, the EagleTac D25AAA is a much better light. In fact, I think you'd be hard pressed to find something that is just tons better. It also makes a great gift because the battery is a common cell and the light's overall size is just right–fits in a purse, a keychain, a pocket, or wherever. And you can amaze the recipient by showing them that the light is magnetized. Stick it to a light plate and explain how it is useful in a power outage. Even if the recipient drops the light in their pack/purse and forgets about it for a while, once they need it they will thank you.
Gift Upgrade: EagleTac D25AAA + Victorinox Alox Cadet
The Cadet is the #1 EDC gift to give and get, so paring it with a great little light makes for an awesome EDC foundation. Both are sufficiently people friendly that no one will recoil in horror when they realize that you bought them a knife.
Case Swayback Gent
Ah. The look and feel of a traditional knife. Stag handles, bolsters, the whole thing just feels comfortable. This reaction is our ancestral memories kicking in and telling us that we used to be okay with knives. No one but the most ardent peacenik will be offended by this blade, and if you have a guy that is tacitly interested in knives on your list, this will be a sweet alternative to one of three dozen or so black G10 knives that he was looking at at Cabela's.
Gift Upgrade: Case Swayback Gent + Scout Leatherworks Pocket Protector
You don't need a pocket sheath for the Gent, but if you do, Scout Leatherworks Pocket Protector is awesome, having two slots so you can drop in a flashlight to go along with the Swayback Gent. If they are really nice to you, maybe you do the double upgrade and throw in the EagleTac D25AAA.
Jarosz JSF
For a custom knife, it's hard to beat a $129 uber useful fixed blade. Jesse's stuff comes hair splitting, not hair popping sharp (oh how many ways can internet knife folks say something is VERY sharp?). The size and shape of the knife is incredibly useful. It usually comes in AEB-L steel, which is plenty corrosion resistant and tough for tasks your friend is likely use the knife for. I have cut insulation and peeled grapes with mine, and it handled it all with aplomb. Literally the only drawback I can think of for this knife is its availability. Keep an eye on Jesse's site, as they are very scarce on the secondary market (a good sign).
Gift Upgrade: Jarosz JSF + Bayou Custom Sheathes
Jesse only occasionally sells the JSFs with sheathes, so you need to find a sheath maker. I have used a bunch and my favorite is Bayou Custom Sheathes. These operations are almost always small time things, but the speed and fit and finish of my Bayou Sheathes makes it seem like it's a much larger company than it is.
Seiko SNK-K35
My good friend Andrew over at 555 Gear turned me on to this amazing watch. It's a mechanical watch (not quartz), but the self-winding feature means that you never have to replace a battery. It is also highly legible thanks to simple Arabic numerals and a very clean face. As part of the Seiko 5 series, it tracks five units of time: days, dates, hours, minutes, and seconds. The crazy thing about the K35 is that all of these features are usually found on watches costing around $500. The K35, however, sells for a pittance: $65. Seiko's quality is first rate, and if this is the recipient's first mechanical watch, it will be a winner. This is as newb friendly as mechanical watches get.
Gift Upgrade: Seiko SNK-K35 and a Crown and Buckle Strap
The steel bracelet on the K35 is clearly the result of cost savings measures, necessary to sell a watch this feature rich for less than $70. As such, this is an easy upgrade. The secondary market for watch straps is booming, and you get can all different kinds–from $100 Horween leather straps to bold and vibrant NATO straps. I have the K35 on a NATO strap, and it looks very sharp.