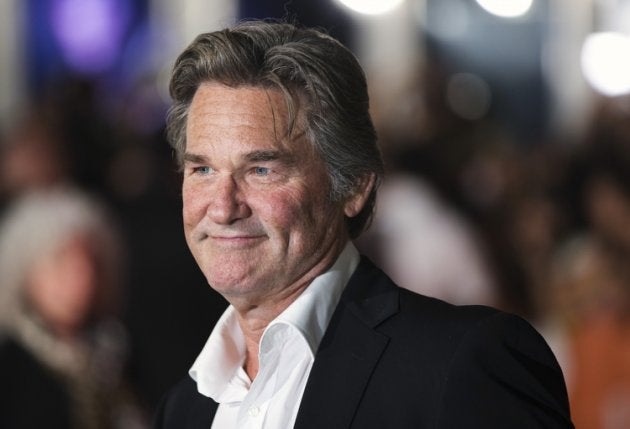 In a recent interview, well-known actor Kurt Russell was faced with some lies about guns by the person doing the interview. And he responded very well indeed.
First of all, the interviewer, a certain Wells, made this erroneous claim:
…guns are a trope. Not a trope but a totem, a metaphor that disenfranchised white guys need…it makes them feel good about themselves.
Naturally, this riled Mr. Russell, who responded as follows:
If you think gun control is going to change the terrorists' point of view, I think you're, like, out of your mind. I think anybody [who says that] is. I think it's absolutely insane.

The problem, the problem that we're having right now to turn it around… you may think you've got me worried about you're gonna do? Dude, you're about to find out what I'm gonna do, and that's gonna worry you a lot more.

And that's what we need. That will change the concept of gun culture, as you call it, to something [like] reality. Which is, if I'm a hockey team and I've got some guy bearing down on me as a goal tender, I'm not concerned about what he's gonna do — I'm gonna make him concerned about what I'm gonna do…
Right on. Should citizens shrink in fear when threatened by bad guys? Hell, no. We should train ourselves, arm ourselves, and make every single criminal and terrorist wonder just how badly it's going to hurt when–not if–we fight back.
Wells stated that people on the suddenly-infamous no-fly list "can get hold of a gun pretty easily." This exchange ensued:
Russell: They can also make a bomb pretty easily. So what? They can also get knives and stab you. Whaddaya gonna do about that? They can also get cars and run you over. Whaddaya gonna do about that?

Wells: They didn't kill the people in San Bernardino with cars.

Russell: But they've killed others that way, haven't they? Yeah, yeah. Whaddaya gonna do? Outlaw everything? That isn't the answer.

Wells: Just put some controls…

Russell: Put some controls? What, so the people, so the people who want to defend themselves can't?

Wells: No, not so you can't, just so the idiots can't get hold of them [so easily], that's all.

Russell: You really believe they're not going to? Are you serious about that? What good will that…? Oh my God. You and I just disagree.

Wells: Okay.

Russell: You and I just disagree. I understand that you think you can control the behavior of people that are dead set on taking your way of life away from you. You think you can control that? And there's only one thing you can do with that. And that's [to say} 'No, dude, that's not gonna happen. That's just not gonna happen.'
Right on again, Mr. Russell. Gun laws–like ALL laws–only affect non-criminals.
Thank you for this dose of reality.