In the Field: Bullseye Camera Systems Remote Target Camera
Russ Chastain 12.14.15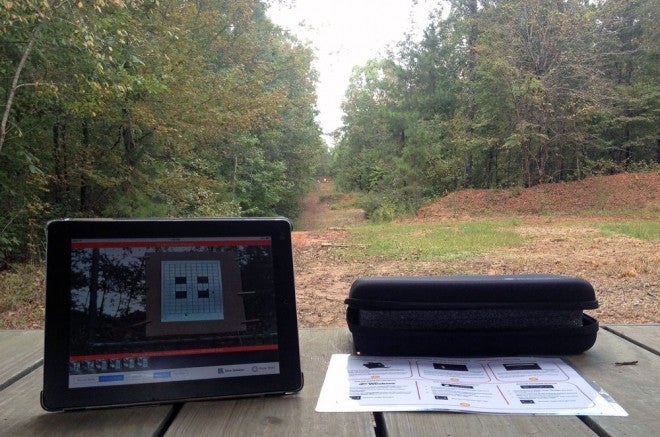 Earlier this year, I wrote about the Bullseye Camera System, which allows you to see your shots clearly on the screen of an electronic device, even at very long range. As I said in that post, I was impressed. And now, I'm even more impressed.
The reason? I am now the happy owner of a Bullseye target camera system. I've had a busy deer season this year, but I did get the chance to put the target camera to the test when I needed to check zero on a couple of muzzleloaders.
I first used it at the farthest target on this private range: 185 yards. I set up the camera, which is one of the AmmoCam versions that's mounted in a plastic box that resembles a GI ammo can, turned on both it and the Base Station receiver unit, and verified the feed on my iPad.
Besides making sure everything is working before you walk back to the firing line, this is the only way I know of to properly aim the camera. You adjust its angle until you have a good view of the target on your device.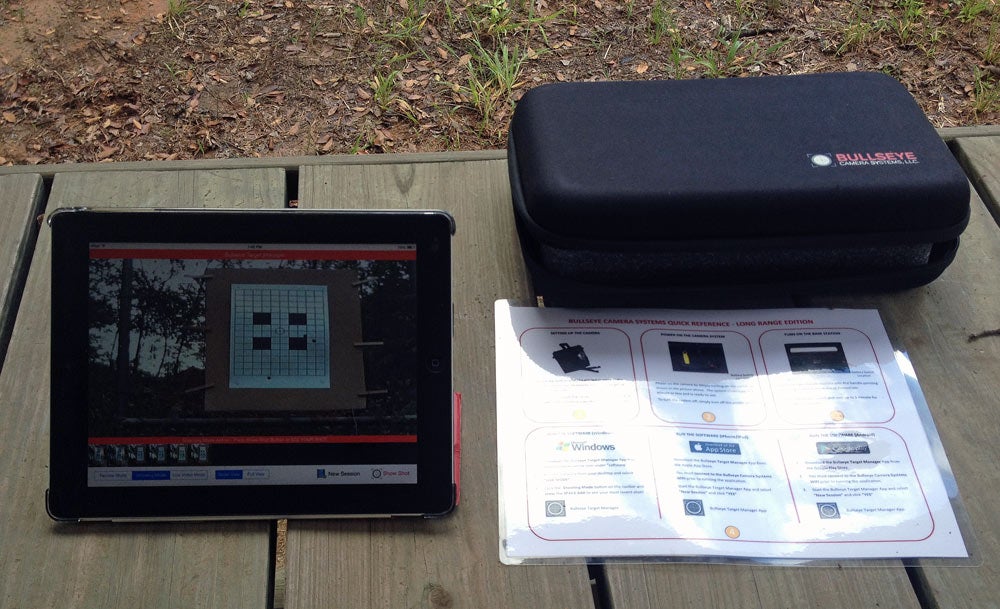 Back at the bench, get set up and fire when ready. Follow the on-screen cues in the Bullseye Target Manager app, and it will display your shots in sequence. Your most recent shot will flash until you tell it to move on.
This beats the heck out of squinting through a spotting scope. And perhaps best of all, you can view your hits in chronological order so you won't lose track of which shot hit where.
It's nice.
My only disappointment was when I opened the app again, back at camp, to review my shots. Alas! The iOS version of the app doesn't save sessions. So once you end the session, those photos disappear unless you've saved them.
You do have the option to save individual images to the camera roll if you wish, so do that if you want to look at them again later on. Here's hoping the iOS app will be updated soon. I'm told the next version will be able to save sessions.
I believe the Windows version of the software does save sessions, but I haven't had the chance to try it out.
At 185 yards, the wifi signal was strong and I had no problem at all. I do have the long range version, which says it's good up to one mile away, so it's no wonder I had a good signal.
If you look at my older post, which has details on the different models, be sure to click through on the title of each model to see the actual price, which is currently lower than what I recorded back then.
It's a good system, and I like it a lot.