Bugs Bunny's Carrot-in-Elmer-Fudd's-Shotgun – For Real
Russ Chastain 12.16.15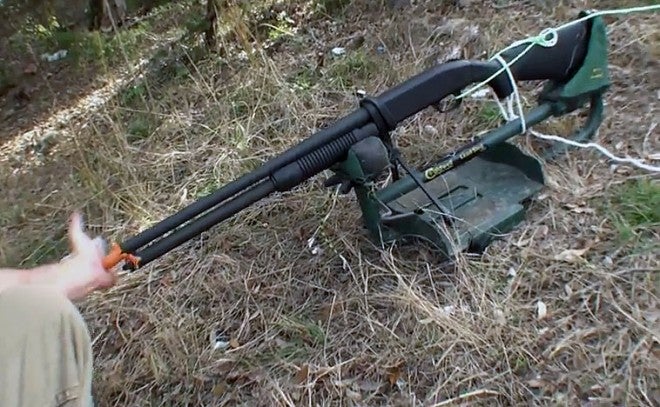 If you had the good fortune to grow up watching Bugs Bunny cartoons, you saw ol' Bugs pursued by shotgun-totin' doofus Elmer Fudd.
You also saw Bugs win again and again, often by plugging the muzzle of Elmer's shotgun barrel with something–such as the ever-present carrot. Doing so generally resulted in the shotgun exploding or backfiring in the face of Fudd, with no harm to Bugs.
Well, someone asked the Demolition Ranch folks about it, and they gave it a try. You can view the results in the video below.
Be warned: It ain't pretty.