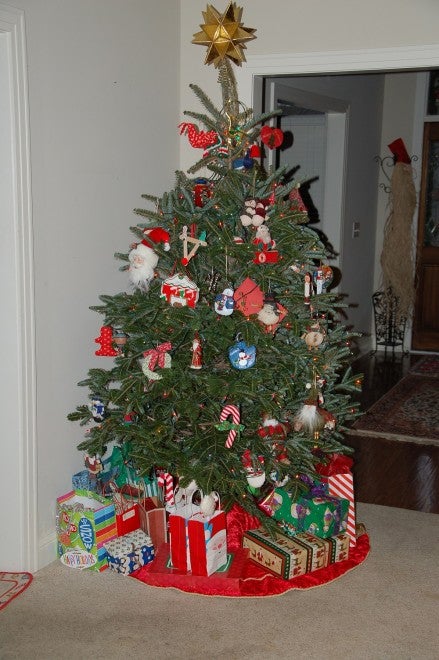 Wow, this is such an easy assignment, the tough part is narrowing down the choices and not busting the Yule Tide budget. First, and always, keep your eyes and ears open around the house, out in the yard, hunting camp, shooting range, bug out practice sessions, and elsewhere. Eventually being nosy will yield plenty of ideas for Christmas presents for preppers.
Next, go undercover and on a stealth mission. See what your prepper already has in terms of gear and supplies and find out what is missing. Take notes. Are there any corners turned down in supply or gear catalogs lying around near the TV chair or home office desk? Would there happen to be a list sitting around somewhere (secretly out in the open) you could spy on?
If all this fails, then go back to the basics. Do you all camp, hunt, travel, hike, shoot, or what is your bug in plan? For these activities alone, dozens of item ideas will fit under the tree just fine. Think in terms of ammunition, a holster, a shoulder carry mag bag, ammo carry box, storage containers, new boots, socks, compass, camping gear of all kinds, camp knife, ax, hatchet, binoculars, rangefinder, new EoTech optic, riflescope, cool pistol grips, AR accessory, and on and on.
Big ticket items are always a winner. It might be a new MSR such as a new AR or a hunting/varmint bull barrel rifle. How about a new Ruger 10-22 breakdown model? Another back up pistol or concealed handgun will bring a smile. How about a training session at the local range to attain a concealed carry permit. A gas powered electric generator makes great prepper gear. Look at one of the new high tech long term ice chests. How would a new chainsaw fit into the mix? There are all kinds of tool sets to choose from.
Supply wise, pick out a month supply of the best long term storage foods to put back. Pick out several of the collapsible heavy plastic water storage containers. Get a first rate wide ranging first aid medical kit. A propane heater and or cooking station makes a great bug out piece of essential equipment.
Christmas ideas for a prepper or survivalist are virtually endless. If you run into a brick wall, then get your prepper my favorite present: a gift card to spend at one of many of my favorite outdoor stores. Then when the after Christmas sales start, I can cruise the aisles and get exactly what I want or need. What better way to say Merry Christmas to the whole All Outdoor family?