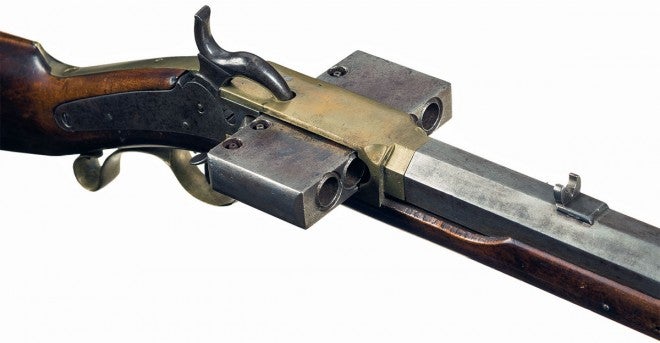 Now here's a cool old rifle and an interesting story for any gun lover.
The video below features a "harmonica" rifle. This harmonica gun is essentially a muzzleloading firearm that has a slide, or chamber bar, containing multiple chambers. Once they're loaded and capped, each chamber can be moved into position between the hammer and barrel, and then fired in turn.
This particular gun has a five-round chamber bar, and it was made by J.M. Browning, father of his more-famous gunsmith son, John Moses Browning. The video contains a bit of personal history of J.M. as well.
This type of gun was invented by J.M. Browning in the 1830s, and this example is .54 caliber, and is dated 1853.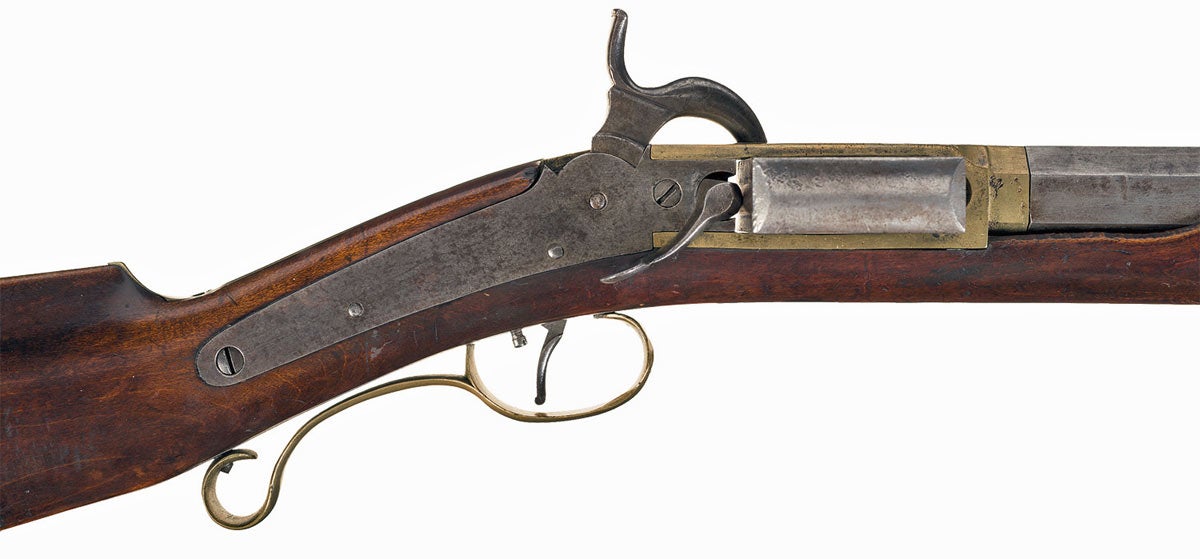 The chamber bar is moved into place with the nipple aligned below the hammer, then cammed forward via a lever on the right side of the rifle. When moved forward, a recess in the face of the chamber bar engages with the rear of the barrel to 1) secure it in place aligned with the barrel and 2) form a fairly decent gas seal to prevent excessive venting of hot gases when the powder is ignited.
To fire the next chamber, cock the hammer (it has no half-cock), move the bar over one spot, lock it in place, and repeat.

It's a nice and interesting old gun, and it's an interesting design. And it was personally given to Medal of Honor recipient Lieut. George E. Albee by John Moses Browning, son of the man who designed and built it.
It was sold at auction this past September. The hammer price? Oh, just $120,000.  I guess I won't be getting one to carry during muzzleloader season…