Family Catches Christmas Burglars During Interview (Video)
Russ Chastain 12.21.15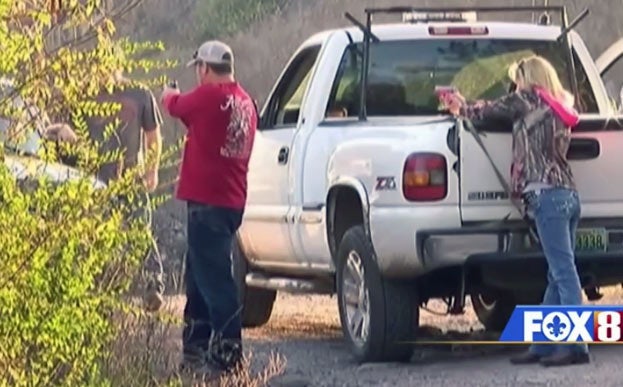 Alabama – The Wyatt family's home had been burglarized. A few days later, a TV reporter was interviewing one of the family members about it.
During that interview, news was received that the burglars had been caught nearby–by other members of the Wyatt family!
Turns out, video cameras on the Wyatt house had recorded the crime, capturing images of the crooks as they stole items from the home. Family members, very familiar with the appearance of the criminals, spotted them driving near their home as the interview was happening.
The family stopped the vehicle, and (controversially, I'm sure) held them at gunpoint until police could arrive.
Although the crooks claimed they were simply lost, the Wyatts knew better. And when police arrived, they came directly from another nearby home that had recently been burglarized. When that resident was brought to the scene, he was able to identify much of the vehicle's contents as items that had just been stolen from his home!
Don't you just love it when the baddies get caught?