Sheriff Who Opposed Carry Expansion Shoots Self
Russ Chastain 12.21.15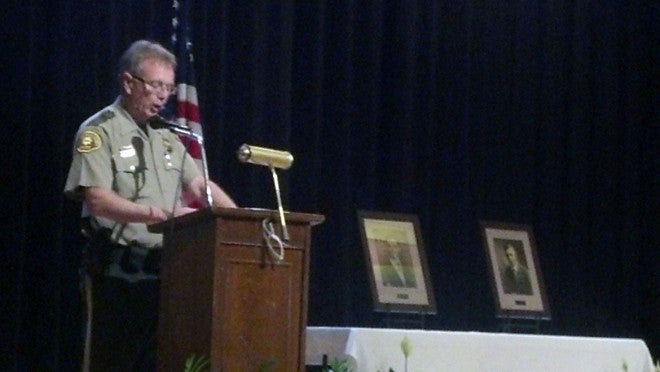 Des Moines County, Iowa – When a sheriff shoots himself in the hand "while cleaning his gun," you have to wonder. You know, things like, "How did he get that job? Why was he 'cleaning' a loaded firearm? Is his failure to safely handle firearms the reason he doesn't trust others to carry guns?"
Yeah, it's true – reportedly.
Sheriff Mike Johnstone sustained a gunshot wound to his left hand as he cleaned his personal handgun, at about 11:30 p.m. Wednesday, December 16, 2015, according to a statement from the Des Moines County Sheriff's Office.

Johnstone was taken to a local emergency room for treatment, and later transferred to another facility for treatment by a surgeon who specializes in hand injuries.

Johnstone's injury was not life-threatening, the statement said.
Could this be called poetic justice? After all, this is the sheriff who said five years ago that reducing the number of gun free zones was "a recipe for disaster." Apparently, he doesn't trust his fellow Iowans to tote guns in many public areas–even those who have never shot themselves.
I'm not going to crow too much about this. No one is immune to accidents, but when your job involves carrying a gun, you have a responsibility to handle it safely. Especially if you act as if you're somehow better than everyone else.
Perhaps Mr. Johnstone should mull that over while he's renewing Iowans' carry permits–and while considering that his predictions of courtroom shootouts simply haven't come true.