Great Recipe: Wild Duck and Wild Rice Soup
Bob McNally 12.28.15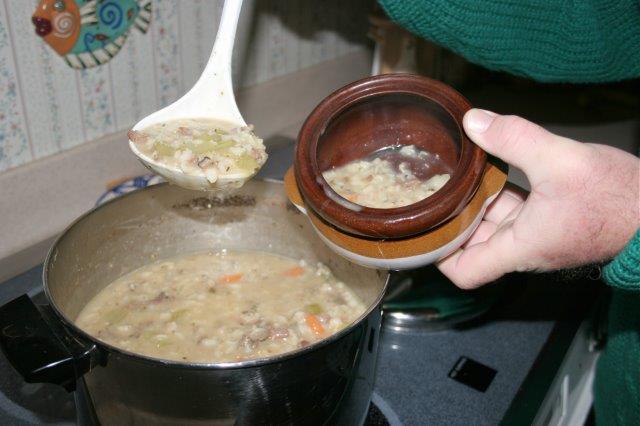 This is an outstanding recipe from Charlotte Albrecht, a great Texas hunt camp cook.
2 whole, skinned ducks, stewed and deboned
1 box of wild and long grain rice with seasoning
1 medium onion chopped
4 ribs celery chopped
2 medium carrots grated
8 cups chicken broth
1 tsp fresh thyme chopped
1/4 tsp poultry seasoning
Salt and pepper to taste
2 cups cream
Bring first nine ingredients to a boil then simmer till rice is done. Remove a small amount of soup (1/2 cup or so) and add cream gradually while stirring. Then add cream mixture to the soup gradually while stirring.This is to prevent the cream from curdling. Serve immediately.
Stew the ducks with 2 ribs of chopped celery, 4 chilly pequiens, 2 bay leaves, and coarse black pepper. Taste the broth and if it is tainted toss it out and use chicken broth.
You can substitute 1 can of cream of chicken soup for the cream. You also can add some garlic powder and ground cayene pepper.
Serve with crusty french bread and mixed green salad with a red raspberry and dried tomato vinaigrette.