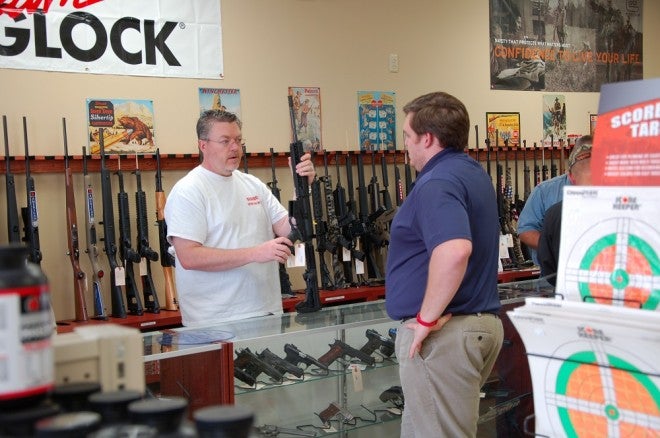 Depending on your point of view, the recent executive orders for gun control are really just a re-emphasis of laws and rules governing gun sales since the initiation of the Gun Control Act of 1968. However, like so many other American laws on the books, many of the current ones are simply not enforced.
It is still federal law that legal gun sales processed through federally licensed gun dealers and require a background check on the purchaser. There are no sales of guns directly to consumers via the internet. Those businesses tell buyers plainly up front that all guns have to be shipped to an FFL for legal processing and ATF background checks.
The chink in the armor comes when sales are made between private individuals at gun shows, on the street corner, or in the church parking lot. Laws still restrict some of these sales, for example to minors or sales of handguns across state lines.
I work gun shows for a licensed dealer and I see what goes on. A guy walks around the show carrying a deer rifle he no longer uses or wants. Another individual approaches this person to inquire if the gun is for sale. If there is an agreement on the price, then the gun changes hands without any background checks or paperwork processed. This is a legal sale.
Then there are "straw purchases," and they are illegal. A question on the required BATF Form 4473 asks "if you are the legal buyer of this gun." If that person lies on that form but still passes the required background check, then the sale goes through. It cannot be the judgment of the licensed dealer where that gun may end up later on.
Furthermore, as the AG has stated the real problem is unlicensed "dealers" setting up at gun shows selling multiple guns without a license for which no background checks or paperwork is completed. Legal dealers want this stopped, too, but again this has to be monitored.
So, in the final analysis, this new executive order is not going to prevent a legal gun buyer from going off the deep end to commit a crime or murder. These are tough issues with no simple answers. Trust me though; legal, licensed gun dealers are following the law and conducting the required legal background checks whether at their retail shops or a gun show.