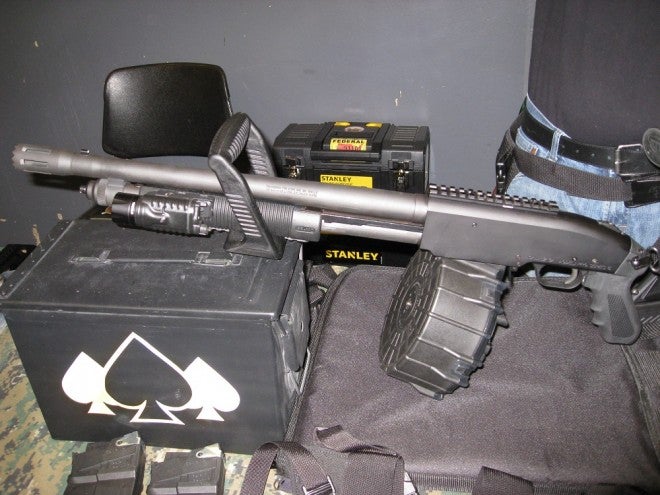 Smoothbore guns are still very popular, especially in certain circles of bird hunters, waterfowl and turkey hunters, clay shooters, and sporting clay enthusiasts. Shotguns will always sell well, plus shooters and collectors are always interested in the new models that come out each year. Most of the new guns introduced by the industry every year happens at the SHOT Show in Vegas. Here is a short list of just some of the new guns coming out this year.
Browning has been one of the top lines of shotguns for eons. They not only produce in the field, but in collections as well. Big news this year is that Browning is bringing back the Sweet Sixteen shotgun. The new A5 Sweet Sixteen is built on a light aluminum receiver frame finished in a black bi-tone finish. This should be a real looker and performer. Browning is also expanding their Citori 725 line to include both the 28 gauge and .410 versions.
Mossberg is bringing out a boss new self-defense, prepper, and survivalist shotgun called the 500-ATI Scorpion. This model is completely decked out with a barrel shield, accessory rails, side shell holder, and a compact 18.5 inch barrel. The extended tube magazine will hold six 2 ¾ inch shells. With a pistol grip stock and synthetic stock components, this is going to be one top shotgun.
Remington is offering a new super turkey gun this year in the Model 870. With a 3.5 inch chamber, the 21-inch barrel comes with HiViz sights, and a Remington Turkey XFull Rem Choke. The gun will be decked out in Mossy Oak Break-Up Country camo and will be sold exclusively at Dick's Sporting Goods stores.
In demand for more home defense shotguns, Remington is bringing out two new models. These models will come with hardwood stocks and 3-inch chambers with an 18.5 inch barrel. The choke will be a fixed improved cylinder. One model comes with a 4-round magazine and the other a 6-round tube.
Winchester's new SXP "Long Beard" shotgun is a 12-gauge gun with a full camo coating and a pistol grip stock. They will also a similar model for deer hunters. These are pump action shotguns with special stock interchangeable comb and length of pull pieces to adjust the fit to the shooter. Both offer Tru-Glo fiber optic sights.