SHOT Show is Here. See this Preview of Some of the New Rifles
Dr. John Woods 01.14.16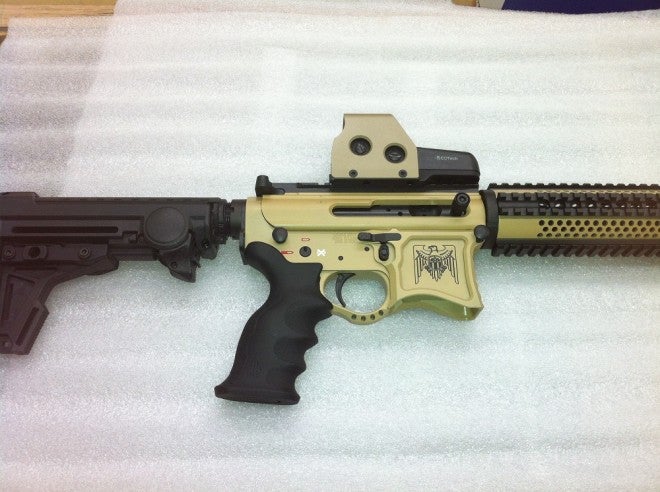 Along about Thanksgiving, soon after registering for a press pass at the annual SHOT Show in Las Vegas, the press releases start flowing into the in box. Manufacturers want all the outdoor press to know what guns they will be highlighting at this huge trade show for shooting, hunting, and the outdoor trade (SHOT). Here I share some of the top rifle picks for this year.
Savage has been on a hot streak the past few years, and 2016 is no exception. They are introducing among other rifles their new A17 line of semi-auto rifles chambered for the .17HMR. The rifle uses a delayed blowback action which is very reliable. There are several models available including a heavy barrel target version as well as sporter models.
Winchester is celebrating 150 years of the Model 70. They will produce a new commemorative rifle in .270 with a pre-64 type control feed, claw extractor bolt. It will be stocked in a super high grade walnut with cut checkering, a shadow cheek piece, and a black forend tip with a 24-inch barrel.
Browning is expanding the X-Bolt line with a new Hell's Canyon model featuring a composite stock with A-TACS Camo and a Cerakote Burnt Bronze finish. The barrel will be fluted and comes with a threaded muzzle brake. There will be several chamberings offered including the 6.5 Creedmore, and the unique 26 Nosler. There is a detachable magazine and the X-Lock scope mounting system.
New rifle models will be offered by CMMG and Daniel Defense. CMMG's is their new line of Mk47 rifles in 7.62×39. These rifles will accept regular AK magazines. DD is finally offering their 7.62x51mm (308) to be designated the DD5V1. The new AR type rifle will have ambidextrous controls and a modular charging handle as well as a Geissele two-stage trigger.
Mossberg is growing their line of popular Patriot models in 11 popular cartridges and more than 60 model configurations. Five models this year will be offered with a Kryptek camouflage stocks. With a reasonable price point the Patriot rifles will surely be a big hit with budget minded hunters.
Remington is also setting a milestone with its 200th year. To mark this they will offer special 700 and 760 versions with special engraving in limited numbers with C-grade American black walnut stocks and special laser engraving. There will be a limited CDL model, too in .35 Whelen.