New Products from DeSantis Gunhide at 2016 SHOT Show
Rob Reed 01.20.16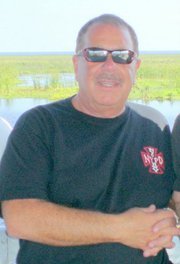 DeSantis Gunhide has been making high quality holsters and related gear since 1972 Although the company started by providing equipment for FBI agents in New York City, they now serve both law enforcement and armed citizens.
The company's product line includes both classic time-tested gear and innovative new products.
In this video company founder Gene DeSantis goes over the new products released at the 2016 SHOT Show.