Troy Defense GAU-5/A/A "Son Tay Raider" Limited Edition Carbine at 2016 SHOT Show
Rob Reed 01.22.16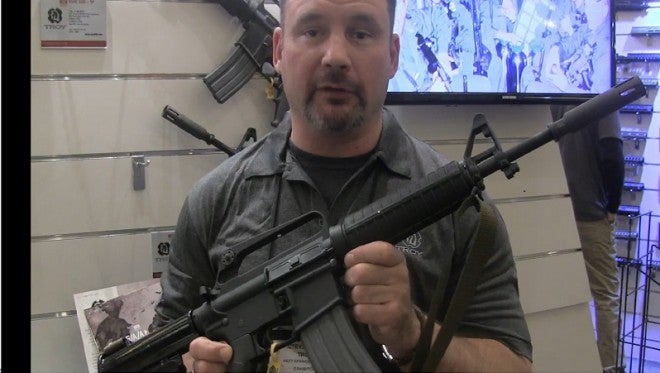 At the 2016 SHOT Show Troy Defense released a limited edition replica of the AR carbine used by U.S. spec ops forces during the daring Son Tay Raid to free U.S. P.O.Ws during the Vietnam War.
A post on Troy Industries Facebook page said, "In partnership with the National League of POW/MIA Families, a portion of the proceeds will go directly to support their mission of obtaining the release of all prisoners, a full accounting for the missing and repatriation of all recoverable remains of those who died serving our nation in Vietnam."
The Troy Defense GAU-5/A/A is a semi-auto only replica of the 1970-era Air Force issue select-fire carbines used by the raiders. The original GAU-5/A was the Air Force version of the U.S. Army's XM-177E2 "Commando" carbine. The Air Force version lacked the forward assist found in the Army version and had other minor differences. The "GAU" designation is Air Force nomenclature that stood for "Gun, Aircraft, Unit" or possibly "Gun, Automatic, Unit" (sources differ).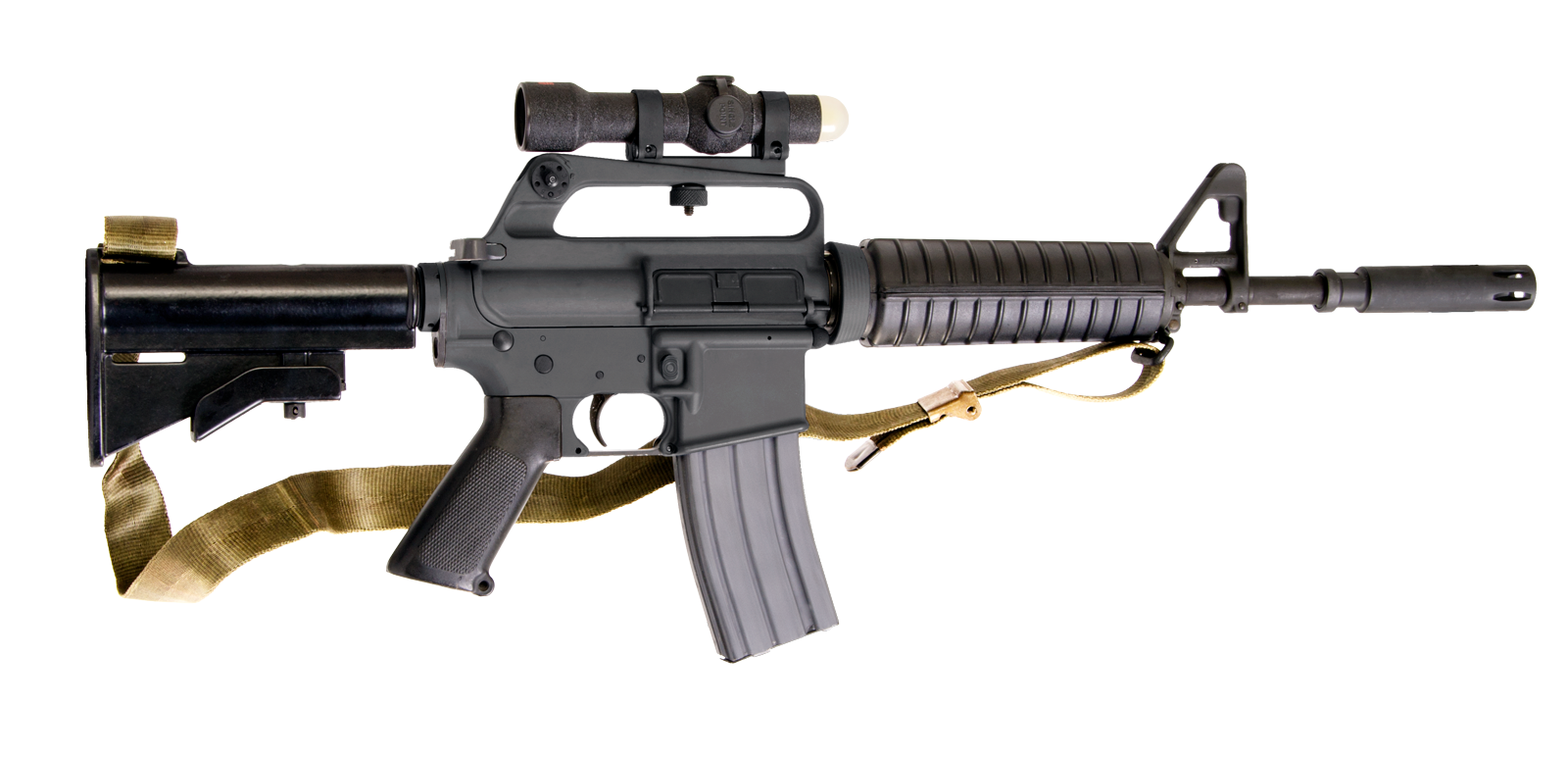 The Son Tay Raid is still an important milestone in the history of U.S spec ops. In the raid, 56 Army Special Forces soldiers landed in the prison camp that was within five miles of 12,000 North Vietnamese Army troops, raided the camp, killed around 40 enemy soldiers, and flew out on the helicopters with only two minor casualties. Unfortunately, it was all for naught as the P.O.Ws had been moved several weeks earlier. Even with the primary goal unmet, the raid demonstrated how multiple services could work together to plan, train, and execute a complex mission in a tight time frame.
In this video Steve Troy discusses the difficulties involved in reproducing a near exact replica of a carbine with parts long out of production and whose basic features differ from today's state-of-the-art, while also making it useful to a modern shooter.
The MSRP for the GAU-5/A/A/ is $1,199.