First Look: Avidity Arms PD10
Oleg Volk 01.26.16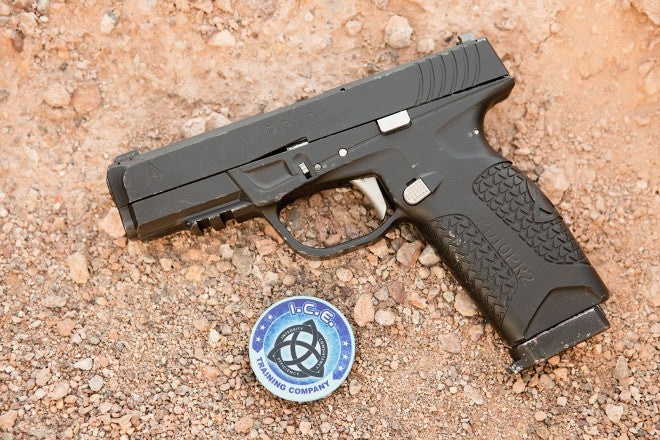 Teaching self-defense courses gives a useful vantage point for observing the pluses and the minuses of statistically significant samples of diverse firearms. Rob Pincus, the founder of I.C.E. Training, has seen enough to form strong opinions on what works and what doesn't. Based on his experience as a trainer, a law enforcement officer, an executive protection agent, the Executive Director of Personal Defense Network, he formulated the requirements for an effective carry pistol.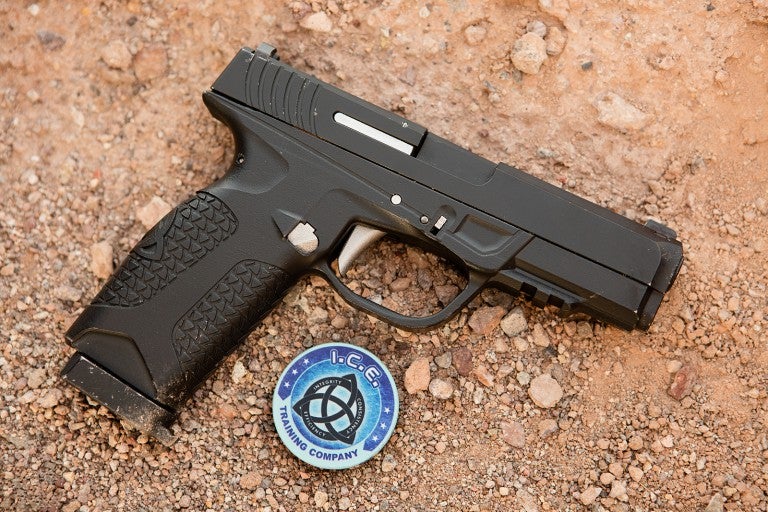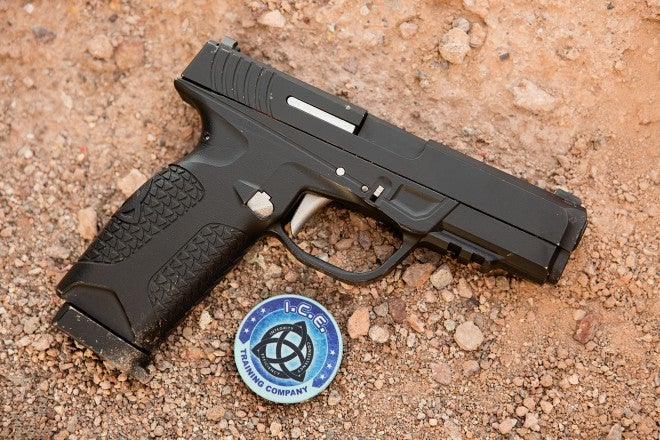 PD10 (Personal Defense, 10-shot) will be manufactured by Avidity Arms by Summer 2016. The photos show a prototype with a steel frame — the actual production pistol will have a polymer frame around a metal chassis.
Most compact pistols either hold 6-8 shots in a single stack or 10-12 in a double, but none have full length grips. The grip was designed around the standard 10-shot 9mm magazine for a 1911 pistol. They are robust, commonly available and just long enough to provide a full grip for a large hand. The choice of the 1911 magazine adds about 2mm to the thickness of the grip compared to a dedicated 9mm design, but the overall thickness remains below one inch for comfortable IWB carry. The pistol weighs around 20oz unloaded.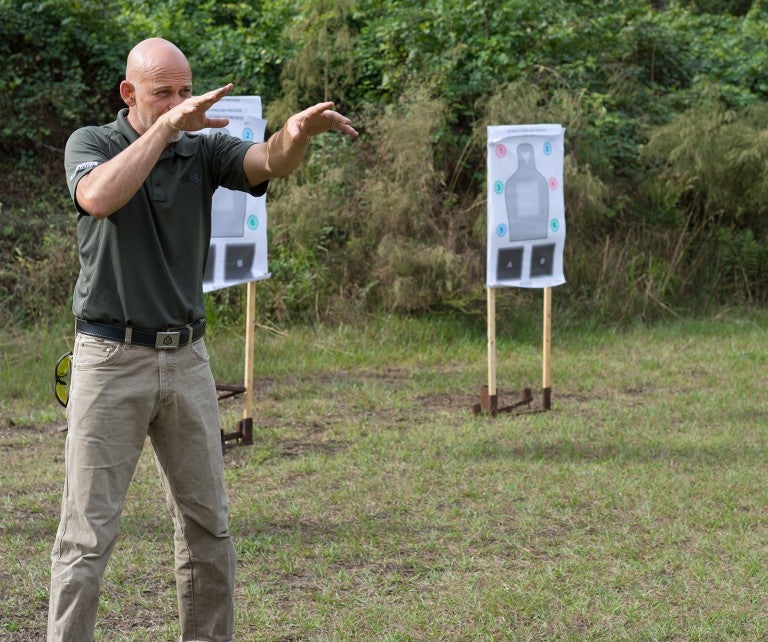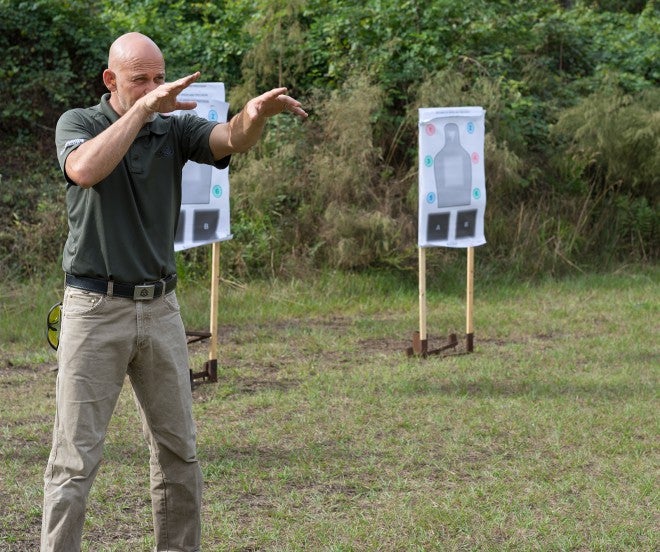 Rob Pincus teaching a shooting course. (Photo by Amanda Knight)
While most of the forms are rounded to prevent abrasion of the hands, the slide serrations are aggressive, the sights are shaped to permit one-handed racking, and the baseplates are hooked for more positive grip during reloading. To me, the deliberate omission of the front serrations is a plus. I try to keep my hands away from the muzzle end, and also prefer smooth slide to reduce the wear on the holster. The gun is equipped with the standard drop safeties.
The short reset trigger operates a striker. I found the pistol to be very comfortable to hold, and it pointed naturally. The sight radius with the 4.1″ barrel should be sufficient for accurate shooting. A Canada-legal version with a slightly longer barrel will be available as well. I didn't have the opportunity to test-fire it, but that will come when the first pre-production samples arrive in about two months. The first impression has been quite favorable.