Leatherman's Knifeless Rebar and Skeletool RX – SHOT Show 2016
Russ Chastain 01.26.16

rebAt the Leatherman booth at the 2016 SHOT Show, I got to handle a couple of new multitools. As usual, they're pretty good, but one really made me happy.
I'll start out with the other one and save the best for last.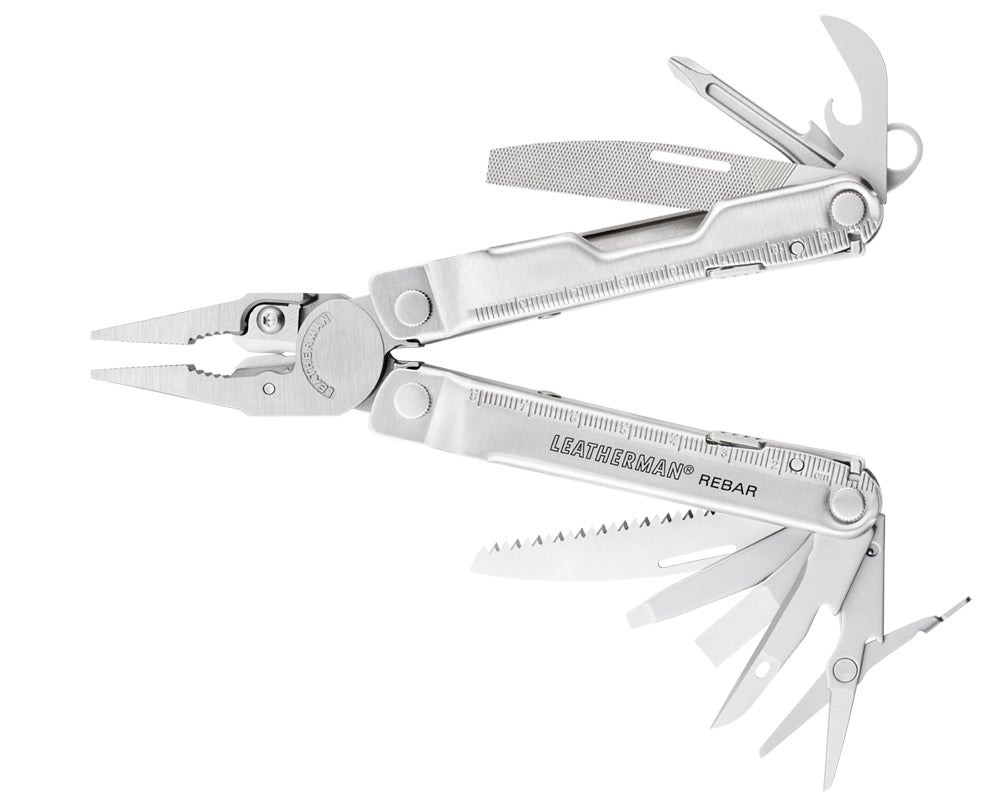 SHOP NOW
This is the new
Leatherman Knifeless Rebar
. You heard that correctly–a
Leatherman Rebar multitool
without a knife.
Perhaps a part of you is screaming, "Why?? That's insane!" Don't fret. I felt the same way when I heard about it. But oddly, there is a growing demand for multitools without knife blades.
More and more workplaces are instituting silly bans on knives, and that means employees can't bring their useful Leatherman tools along, which limits productivity. And in localities where it's illegal for citizens to carry knives, I guess this new Rebar will be carry-kosher.
You can still cut stuff with this Rebar; it's got "ultra tough" scissors.
Other tools include: needlenose pliers, saw, ruler, can opener, screwdrivers, a three-sided ground file, replaceable-jaw steel wire cutters, and a bottle opener.
At 4″ long and 6.7 ounces, the all-stainless-steel Rebar has an MSRP of $80.

And now we come to the one that got my juices flowing–although I usually carry a Leatherman Juice. This new sweetheart is the
Skeletool RX
, and its utility, styling, and color just turn me on.
As the RX name implies, this one is being marketed to first responders and rescue professionals such as EMTs, firefighters, and the like.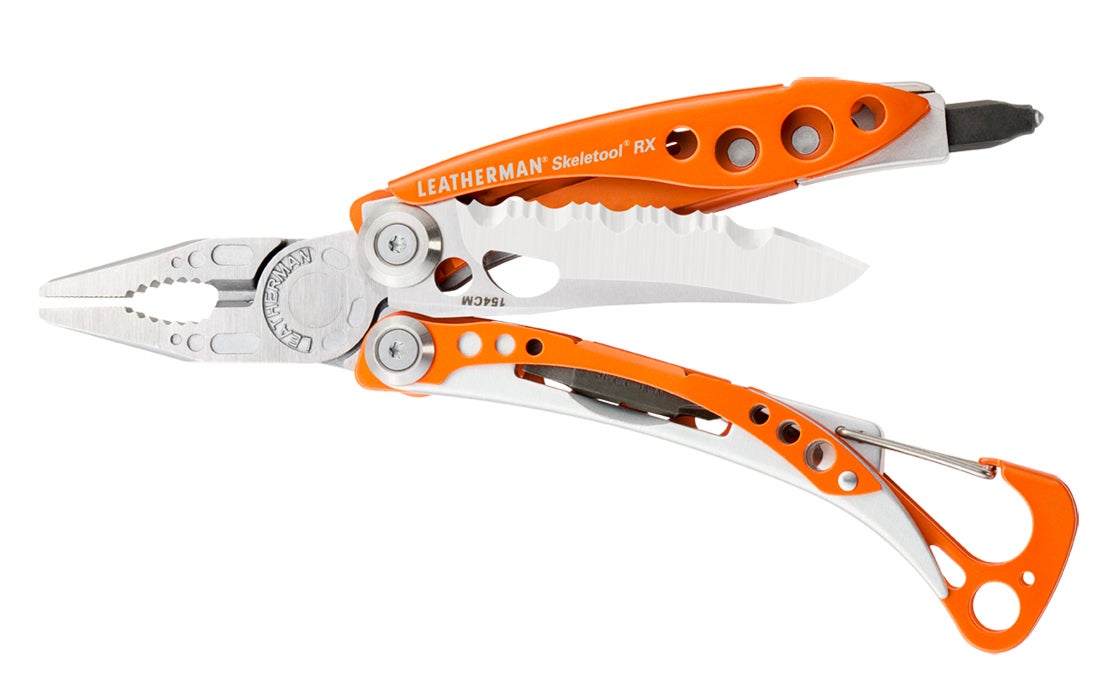 SHOP NOW
I'm not a lover of serrated blades, but I do like how easily this 2.6-inch blade opens. And the deeper-than-normal serrations should do well to slice through seatbelts and other tough stuff. Heck, they say you can open the blade one-handed, even while wearing gloves.
It's also got pliers with wire cutters, a bit holder, and a couple double-ended bits, including a carbide glass breaker.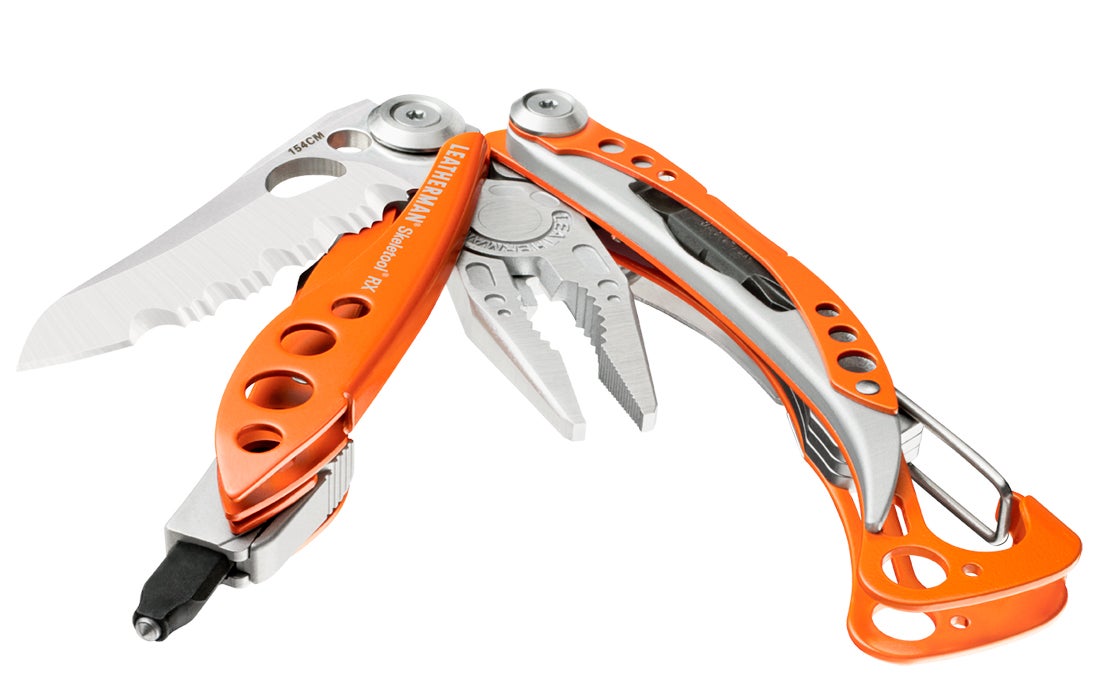 A carabiner clip and lanyard loop should help ensure your Skeletool RX stays with you, and the finish ought to last. That lovely bright orange finish is Cerakote, which is well-known for durability. And once the emergency is over, the clip doubles as a bottle opener to help you unwind.
With a closed length of 4″ and a weight of just 5 ounces, the Skeletool RX should be unobtrusive but useful. MSRP is $102.