New Firearms From Inland Manufacturing at 2016 SHOT Show
Rob Reed 01.26.16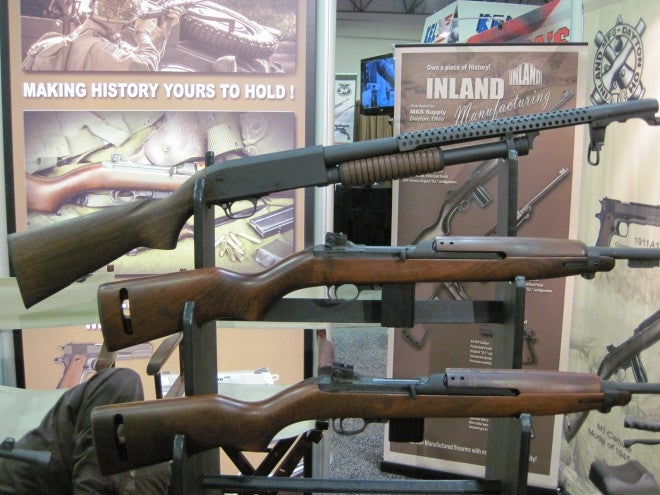 The Inland Manufacturing company is a modern manufacturing who resurrected the name of the largest producer of M1 Carbines in World War II.
The company introduced it's standard M1 Carbine replica a few years ago and has added several new products to the line for 2016.
The Advisor pistol is a M1 Carbine pistol based on the cut-down M1A1 Paratrooper Carbines used by U.S. Special Forces during the Vietnam War, Jungle Carbine and Scout Rifle versions of the M1 Carbine, and a Trench Gun version of the Ithaca 37 12 Gauge shotgun.
In the video an Inland Manufacturing rep goes over the features and prices of the new firearms.