Howard Leight New Products at the 2016 SHOT Show
Rob Reed 01.27.16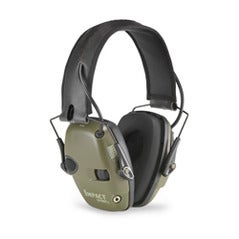 Howard Leight introduced some modifications to their popular Impact Sport line of electronic earmuffs at the 2016 SHOT Show.
The Impact Sport earmuffs feature a slimline design and fold for easy storage. They are rated at NRR 22. The electronics amplify conversations and range commands and automatically reduce gunfire or other loud noises to 82 Db.
The new features include new color selections and a padded, more comfortable headband in one model.
For more info watch the video with Chris Leight and check out the Howard Leight Impact Sport product page.