Pistol Wear "Active Lifestyle" Holsters at the 2016 SHOT Show
Rob Reed 01.28.16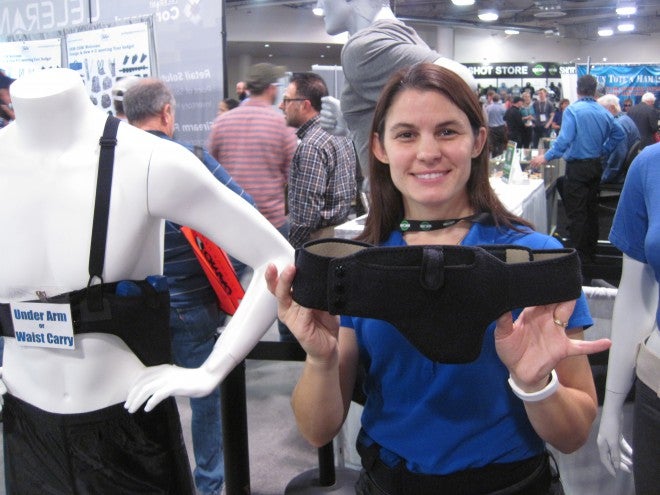 One of the challenges of concealed carry is carrying a handgun while exercising. A holster that works fine in normal activity may not be enough while running or during a strenuous workout.
The Pistol Wear line of holsters is designed to keep the handgun secure throughout the day no matter what the activity. The fabric and elastic holsters use Velcro and magnetic snaps for fit and to secure the pistol.
The two basic models available are the PT and the Trump Card, with each model available in several sizes. The PT is designed for more strenuous activity than the Trump Card, but both should be suitable for light exercise. The base price of the PT-1 is $49.95, the PT-2 is $47.95, and all varieties of the Trump Card are $44.95.
In the video a Pistol Wear rep goes over the construction and features of one of the Trump Card holsters.