Triumph Systems Pivotal Trainer at SHOT Show 2016
Rob Reed 01.28.16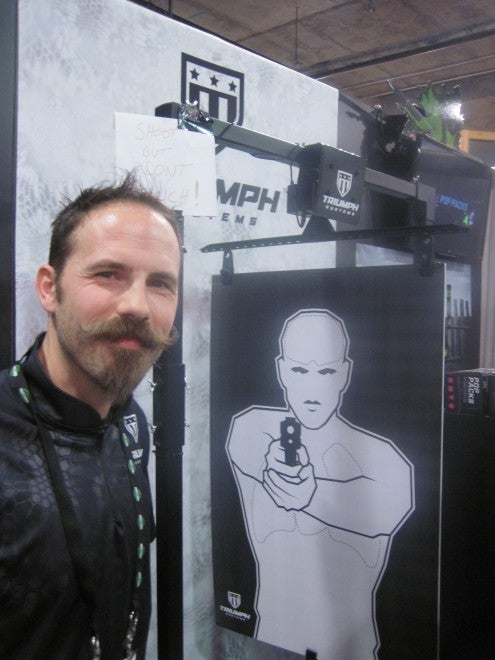 Triumph Systems is a new company founded by a former Navy SEAL whose goal is to provide more realistic and affordable training targets to the firearms industry.
Their flagship product is the Pivotal Trainer. This is a "shoot/don't shoot" trainer that breaks down into its major components and can be assembled and used at any range. The unit includes a frame, a battery-powered motor that provides 360 degrees of rotation to the targets, a ballistic shield that protects the motor, a controller used to set how and when the targets turn, and durable "shoot/don't shoot" targets. The plastic frame is also designed to be replaced with standard wooden posts after it has been damaged by gunshots.
The retail price is $400 and it should be available by spring.
For more information on the Pivotal Trainer, watch the demo with a Truimph Systems rep and check out the Triumph Systems website for information on their other products.